5 MINUTE
BRAND GUIDEBOOK FOR HEMP COMPANIES
Grab your copy today so you can set your hemp brand up for success.
IT'S COMPLETELY FREE AND ONLY TAKES…YUP 5 MINUTES TO READ >>>
In 5 minutes or less you'll learn how to ASK THE RIGHT THINGS TO FOCUS ON TO SET UP YOUR HEMP BRAND FOR SUCCESS.
What will you get from downloading this free ebook?


It's easy to read. On mobile, tablet or computer.
Get actionable tips you can implement fast.
Learn what other hemp companies aren't doing, so that you are more memorable to your visitors.
Learn why customers are turned off and what makes them want to stay on your site.
Get a list of different ideas and resources you can use right away.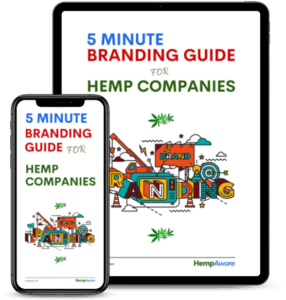 Fill In Your Details for Instant Access
This is for Hemp Entrepreneurs and Hemp Companies that have a brand they want to grow.