WE HELP HEMP COMPANIES GET MORE TRAFFIC & SALES WITH OUR EFFECTIVEHEMP SEO SERVICES
IT'S NOT EASY TO GET

TRAFFIC FOR HEMP AND CBD COMPANIES

.
Get 1st Page Rankings on Google for your ideal Keywords, so you can grow your reach & traffic with our all-inclusive, fully managed, PROVEN, SEO Services for hemp companies. 
SEO

IS ALL ABOUT GETTING THAT RETURN ON INVESTMENT.
It's essential to optimize your website to be found online, and drive traffic to your site organically. It can be a lot of work, but we can help.
You're BUSY ENOUGH RUNNING A HEMP COMPANY. our job is to minimize your overwhelm & help you grow your Hemp or cbd business, and reduce your marketing costs.
what you get with our hemp seo monthly services

Custom HEMP SEO Strategy
Get your customized SEO Plan that really works!

Committed SEO Manager
Get your dedicated SEO expert.

Clear & Easy Reporting
Get your customized SEO Reporting & Stats!
How DO OUR HEMP SEO SERVICES work?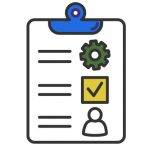 Auditing your website is important for understanding where you are and knowing where to go from here with your seo strategy.
We can help you figure out where you can get some traction quickly, and easily.
By following industry accepted approaches we can quickly implement some link building and other techniques to get you found and increase your traffic.
Using amazing research technologies and tools we are able to pinpoint the lowest hanging fruits, for your keyword strategy.
With this research we can know exactly what direction to go, and implement our findings into our strategic approach to getting you found on the search engines.
Once we've done the extensive keyword research we will develop a custom hemp seo plan for your website.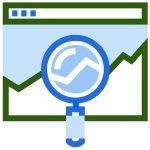 Depending on the purpose for each page of your site, we will come up with a hemp or cbd related keywords and strategy to optimize each page to best serve your customers and get them the answer and solutions they are looking for.
We create keyword specific title tags, metas, hyperlinks, H1 Tags, and image alt tags to totally optimize each page we work on. 
After finalizing the work and going through the approval process we will publish it for you.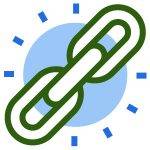 In order for the search engines to understand your authority, having quality links is essential.
Our team has a network of high quality sites that allow us to link to your site, helping boost that authority and increasing your rankings so you can get more and better qualified customers.
Even if you have a physical storefront it's vital to focus on SEO for hemp stores. This is done through registering your site on online directories that can link back to your site.
If you're not creating new content, on a regular basis, you're not fully taking advantage of some of Google's recent updates demonstrating the how vital it is to be creating new content.
With our expert copywriters, and SEO specialists, we can help you get ranked by producing valuable content your customers will appreciate and the serach engines will love.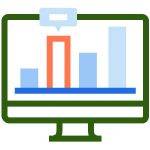 As Managed SEO is something that should be done on an ongoing basis, tracking and monitoring your progress also feels good to witness.
We can see where the opportunities are and continue to make adjustments according to that valuable data you're getting on your keyowrds and content.
FULLY MANAGED SEO SERVICE
Get a Customized SEO Strategy and implementation for your hemp or cannabis company... so you can get more of the customers and sales you deserve.
Our Expertise: With more than 15 years of experience in both the hemp industry and digital marketing, we've dialed in systems for your success.
We live and breathe this stuff, and as SEO is essential to any digital marketing strategy we are constantly gaining new insights and knowledge on how to do things better.
This allows us to pass on our experience and expertise to your website and company.
We've compiled everything we have gathered on the topic and put it into our Full-Managed SEO Service.
Our Strategy: With all the strategies and tactics we've shared on this page, you'll get a personal dedicated team member working to help you succeed with SEO.
A FEW HEMP BRANDS WE'VE SERVED
3 STEPS TO START RANKING ON PAGE 1 of GOOGLE
We are super passionate about Search Engine Optimization. Seriously, we are. From the very beginning, we saw how difficult and expensive it was to try and compete with paid ads, and decided to stick to organic SEO instead. With nearly 2 decades of experience in digital marketing and the hemp industry, we are poised and ready to support your hemp or CBD website. We are hemp entrepreneurs and LOVE supporting other hempsters like YOU and your team!
If you're not seeing the Google rankings and the success you deserve in your hemp or CBD business, it's time to talk to an Hemp SEO guru.
During our call, we can chat about your goals. Before you hang up, you'll have the outline of a HEMP SEO Strategy that will guide page 1 rankings.
Start getting more traffic, leads and sales to your hemp website. It's time to stop wasting money on expensive ads, and start getting the organic traffic you deserve to increase your ROI.
What others we've worked with have to say:
I want to say that I'm very thankful as we've seen a noticeable uptick in activity and traffic to our site that I believe is directly related to the SEO work you are doing. The things that the HempAware team is doing are things I have been bringing up to our group since I joined them last year. We are all happy that good progress is being made!
I've known Tyler Hoff and HempAware for several years. In my experience, Tyler in his work is a combination of honest, knowledgeable, skilled and kind: he will work hard for those he helps, thinking more about mutual success than just bottom line. And he has a regenerative perspective too.
Tyler brings a vast knowledge in the sourcing and acquisition of raw materials. His contacts include farmers, contractors, and consumers. Having such an intricate knowledge of the industry coupled with an ability to connect all the players, makes for true lasting relationships.
Having worked in the hemp industry with Tyler for more than 3 years I can attest to his level of expertise both in hemp knowledge as well as his marketing and business skills. We helped build out a curriculum together for College of the Siskiyous in Weed, CA for an Introductory Course on Industrial Hemp, and it's always a pleasure working with him. The team brings a broad knowledge base as well as impeccable acumen on the shape of the hemp industry and can help you in nearly any capacity you may need.
I've known and been working with Tyler for more than 15 years in the hemp industry, and I genuinely appreciate his level of expertise when it comes to hemp, digital marketing and sales. He has helped me generate several million in sales over the years, and has been a pleasure to work with all this time.
As a trusted colleague in the hemp industry I've known Tyler and his team at HempAware for more than 4 years. We have worked on several projects together such as product development, a hemp documentary (currently in the works) branding, sales, and hemp product distribution. Tyler and his team are easy to work with, and his knowledge and expertise is always an asset to the success of my projects.
FEATURES of FULLY MANAGED SEO
Hands Off SEO: There's a lot to managing an Hemp SEO Strategy with updates coming out all the time.
But since we take care of it ALL for you, there's nothing to be worried about. We've got you covered.
Dedicated SEO Manager: We've created a division dedicated to managing your campaign and keeping you up-to-date on strategy while also being able to answer any questions you have while your campaign is in motion.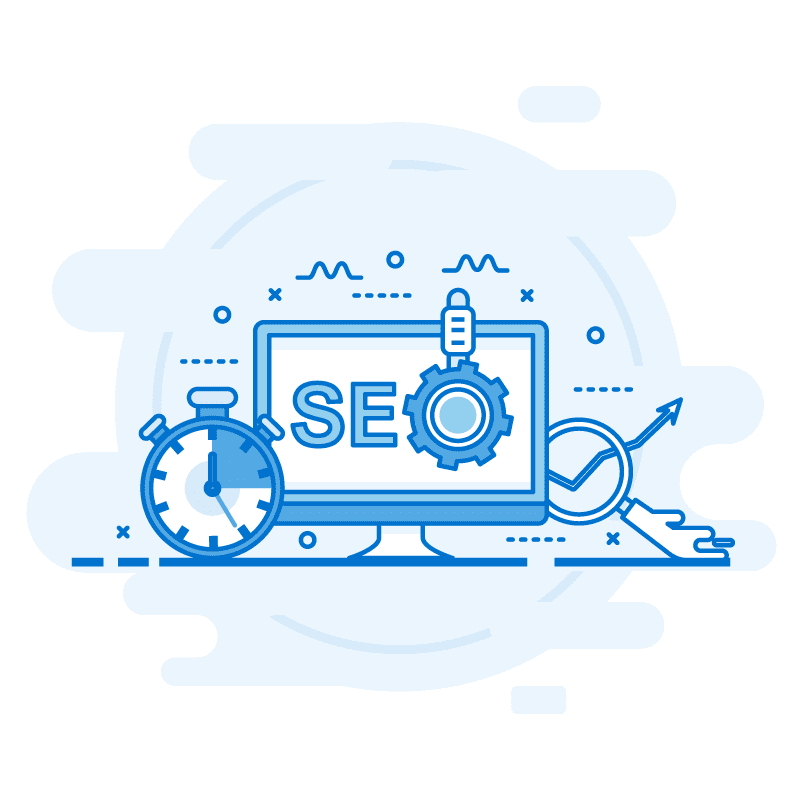 What you get with your SEO Plan:
Great quality content designed to get you found on the search engines.
Developing a well qualified network of backlinks to your site to show your authority.
A simple dashboard to review the status of your SEO campaign.
Great quality content designed to get you found on the search engines.
Get an SEO plan designed to fulfill your goals and help your website succeed.
Discover exactly what your ideal customers are looking for online, and show up where they are looking.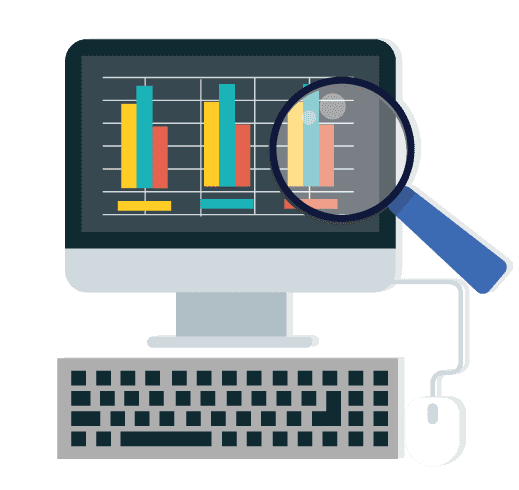 Get A WEBSITE SEO AUDIT REPORT
Want to receive a custom SEO audit for your hemp company website today?
It's simple, easy and free. Just send the request via the button below.
SEED SEO PLAN
Local SEO Management Services
This plan is geared for a local focus and your goal is to get Keywords ranked in a specific city.

Website SEO Audit Service

Custom Hemp SEO Strategy

Keyword Strategy & Research

Backlinking

On-Page SEO Optimization

Off-Page SEO Optimization

Monthly SEO Report
FIELD SEO PLAN
National SEO Management Services
This plan is focused on non-local Keyword rankings. If you sell products online or want to be visible to a national audience without targeting an individual city.

Website SEO Audit Service

Custom Hemp SEO Strategy

Keyword Strategy & Research

Backlinking

On-Page SEO Optimization

Off-Page SEO Optimization

Monthly SEO Report
MOST POPULAR
HARVEST SEO PLAN
Corporate SEO Management Services
This is plan is geared for larger websites with several pages. Corporate SEO is also ideal if you have multiple locations, or want to focus on a national and Local SEO plan. You'll receive a full page of content written each month in order to achieve new rankings.

Website SEO Audit Service

Custom Hemp SEO Strategy

Keyword Strategy & Research

Backlinking

On-Page SEO Optimization

Off-Page SEO Optimization

Monthly SEO Report
HempAware SEO Services Overview
We provide comprehensive SEO solutions designed to support long-term growth.We ensure search engine ranking growth each and every month.
We have a dedicated SEO team which includes some of the most experienced professionals in the industry.
Outlined below are specific tasks that we address for the SEO campaigns that we manage.
We produce fast results with measurable improvements within the first month.
We provide ethical "white hat" SEO services, which are considered acceptable by all major search engines.
Averages between 1/3 and 1/10 the cost per click compared to Google Ads.
We must demonstrate ranking growth each month.
We provide an industry-leading SEO performance guarantee.
Our senior SEO engineers are some of the most experienced in the world.
We provide a complete solution addressing both on-site and off-site SEO.
We understand that your bottom-line is sales, not just traffic and clicks.
If you're ready to get started with our experienced Hemp SEO Team we would love to discuss your needs and see which package might be best for your goals.
(ALL PACKAGES COME WITH ONGOING MONTHLY SEO MANAGEMENT)
KEYWORD RESEARCH – Identify high-demand search phrases likely to generate sales.
INITIAL ON-SITE CONTENT OPTIMIZATION (VISIBLE) – Optimization of the visible readable content on your website, with consideration of your target keywords. Up to 20 web pages.
INITIAL CONTENT OPTIMIZATION (NON-VISIBLE) – Content optimization improving non-visible HTML elements including META tags, Page TITLE, Alt Tags, etc. Up to 20 web pages.
TECHNICAL SEO EVALUATION – Observation of the overall technical SEO health of the website. Includes the review of the web page load speed, mobile responsive design, SSL hosting, inbound link quality, crawling issues, robots.txt, sitemap and other technical factors that impact the performance of the SEO campaign.
TECHNICAL SITE DESIGN EVALUATION – Observation of the overall SEO health of the website. Includes the review of the on-page link crawling, content crawling, content impact on search, internal & external duplicate content, devalued content, pop-ups, below-the-fold content, page count, infinite-scroll issues,
and other design factors that impact the SEO performance.
WEBSITE PERFORMANCE RECOMMENDATION – If needed, performance recommendations addressing conversion improvements, customer engagement, messaging, aesthetics or issues that could improve website performance.
WEBSITE ARCHIVE – Archival of web pages targeted for optimization before and after the initial SEO work is implemented. This provides a snapshot of each web page addressed by the SEO campaign.
WEBSITE CONTENT CREATION – Creation of monthly website content to be purposed either as a blog or as a landing page, depending on what is needed most or as directed by Client.
DATA INTELLIGENCE – Observation of Google Analytics, Google Search Console, and search demand trends. Providing information concerning when trends or anomalies are identified and site statistics information to help plan, inform and strategize. We will set up and install these analysis resources if they do not already exist.
BUSINESS DIRECTORY SUBMISSIONS – Inbound links and business profiles through directory listings.
Includes major business portals like manta.com and Merchant Circle. Entire network includes 200+ listings.
ONLINE YELLOW PAGE SUBMISSIONS – Link building and profile submissions through Online Yellow
Pages websites like SuperPages.com, YP.com and Dex.
GPS & MOBILE MAP SUBMISSIONS – Link building and profile submissions across GPS Systems like
TomTom, Chevy, Toyota and other automotive manufacturer's phone and mapping services.
VOICE RECOGNITION & SEARCH SUBMISSIONS – Link building and profile submissions through voice search technology like Apple's Siri, Windows Phones and Android Devices.
LOCAL SEO – Creation and/or optimization of up to two Google My Business listings.
SCHEMA MARKUP – For compatible CMS', the addition of basic schema.org markup in JSON-LD format.
SEARCH ENGINE SUBMISSIONS – Website submissions to over 25 US-based search engines, including all major engines and numerous secondary search engines.
ADAPTATION TO SEARCH ENGINE RANKING UPDATES – Google implements over 500 ranking adjustments per year. We make adjustments to your campaign to accommodate these changes.
ONGOING SEO SERVICES – Ongoing SEO tasks to ensure long-term campaign growth. A "whatever it takes" strategy to work on the specific elements of SEO that will produce the best results per the budget we have to work with.
On a month to month basis the campaign will need to have different tasks prioritized, ranging from more content, page creation, content optimization, inbound links, keyword targeting, data highlighting, strategy adjustments, website corrections, bad link removal, etc.
XML SITEMAPS – Construction of XML sitemaps to ensure search engine BOT crawling and to identify crawling issues. Sitemaps are crawled by all major search engines.
BAD LINK CLEANUP – If bad inbound links are identified during the SEO Evaluation, we post the bad links to the Google's Disavow Links tool to reduce their negative impact on search rankings.
GOOGLE ANALYTICS ACCOUNT CREATION – The creation of a Google Analytics account (if one does not exist). Evaluation of website traffic to identify the strengths and weaknesses of the website, and to provide performance feedback.
GOOGLE SEARCH CONSOLE CREATION – Creation of a Google Search Console account for Google. Google Search Console provides direct feedback from Google covering performance metrics about your website. This information is used to identify problems with the website, the campaign and to provide direction for future SEO work.
MONTHLY RANKING REPORTS & UPDATES – Campaign progress updates and a search ranking report showing rankings for relevant keywords on Google.
MONTHLY REVIEW MEETING – Formal meeting to discuss the progress of the campaign, prioritize for the next month, collaborate, answer questions and provide data intelligence.
QUARTERLY STRATEGY & DATA INTELLIGENCE MEETING – In-depth quarterly meetings to discuss website traffic trends, user behavior, product search demand, conversion rates and other details. Development of a Revised SEO Strategy – prioritization of goals and tasks and other adjustments can be discussed and pursued.
DIGITAL MARKETING CONSULTING – With over 24 years of experience, our digital marketing team has seen all that the internet has to offer. Tap our knowledge to help you to make the most sense of what works on the internet.