Introduction to SEO for Hemp Websites
Before we dive into the best SEO for Hemp Websites Strategy and Techniques, it's important for us to define what SEO is and is not.
Our goal for this Ultimate Guide on SEO for Hemp Websites is to give you everything you need to know to start ranking organically in the top search engines.
Of course there are other ways to drive traffic with paid advertising, word of mouth, putting up flyers, etc. But having a solid foundation with organic traffic through our proven SEO approach for your hemp company is vital to your success.
We believe that hemp is the #1 way to create a more peaceful and harmonious planet. So we absolutely love assisting hemp and CBD companies like yours to get more traffic, leads, and sales, so that we can all experience a healthier, happier world with hemp.
You might want to bookmark this pageto refer back to it, any time you are creating content on your website. That goes for blog posts, product pages, or even your about or contact page.
Not only are we a CBD SEO Agency, we serve hemp and cannabis businesses with our digital marketing, web design and hemp branding services to help you succeed online.
Definition of Search Engine Optimization (SEO): 
Search Engine Optimization (SEO) is the strategy of getting to the top of the search engine results pages. Did you know that more than 80% of searches are done on Google.
Yes, people still search for things on Yahoo, Bing and a few other search engines, but if you're not working to get found on Google, you are going to be losing out on a big opportunity for more traffic to your hemp website.
How about HEMP or CBD SEO – is it any different?
The short answer is no. The longer answer is, no matter what type of website you have, an SEO strategy can vary based on the content you create, the products you sell, and the type of business you have.
Do you serve B2B customers or B2C customers?
Do you offer physical products, or just services?
Are you trying to rank for local searches or national or even international keywords and key phrases?
All of these factors can affect your strategy. But we are going to dive very deep into how to rank your Hemp, Cannabis or CBD company on Google, and the rest of the search engines as well, by default.
Importance of SEO for Hemp Websites:
If you've been living under a rock, or you're just getting into the hemp or cannabis industry, then you may not know how difficult it is to advertise hemp and cannabis products online.
Facebook, Google, Amazon and nearly every major ad network still does not allow hemp or cannabis products. So having an SEO strategy is essential to getting traffic to your website.
Of course there are some loopholes, and things will likely start changing as the policy makers start realizing the potential of hemp, but for now consider it a major challenge to advertise on most ad networks.
Which makes SEO for hemp and cbd companies all the more important to focus on.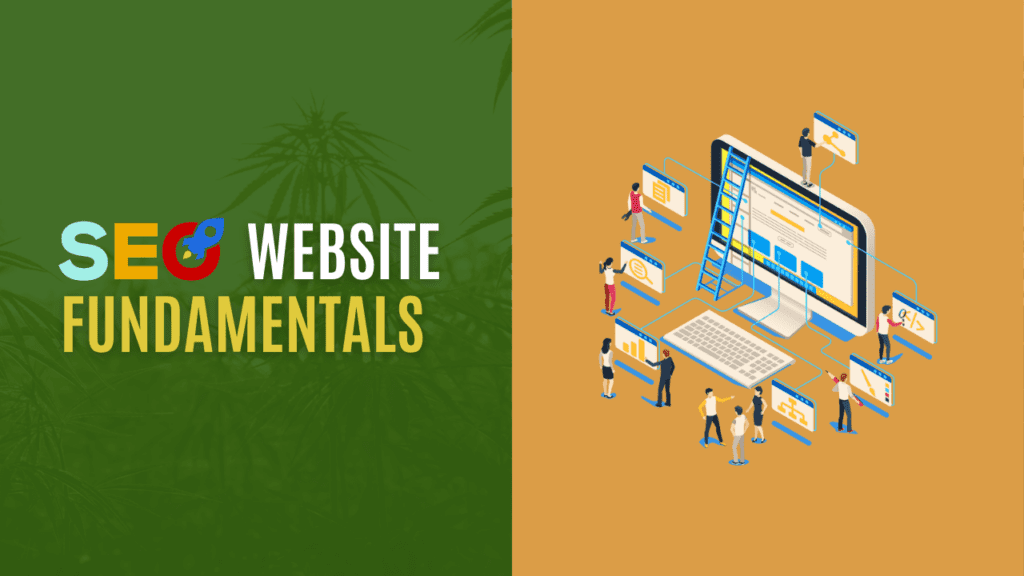 SEO Fundamentals for Hemp & CBD Websites
Before you start coming up with a strategy for your hemp, cannabis or cbd website, it's absolutely vital to understand and implement the basic fundamentals that Google or any search engine will look for to even rank your website in the first place.
Having your website show up on the search results pages is called getting your site "indexed". Once your website and pages get indexed, then you can start to work your way up the ranks.
We will get into strategy, research and all that soon, but if you don't have these fundamentals down first, it doesn't matter how much strategy you do to get ranked.
If the search bots (known as spiders) cannot crawl your website and gather the data on your site, you aren't going to rank. This is often referred to as Technical SEO.
With that said, make sure you already have completed the following tasks on your website before doing anything else we recommend on this page.
Create & Submit Your Sitemap to Google via Search Console
To get your Hemp, Cannabis or CBD Website Crawled and Indexed by Google follow these steps:
Create a Sitemap: A sitemap is a file that lists all the pages on your website. There are several ways to create a sitemap, including using a tool such as XML-Sitemaps.com or using a plugin if your site is built on a content management system (CMS) such as WordPress.

Submit your Sitemap to Google Search Console:
Sign in to Google Search Console
Select the property you want to submit the sitemap for.
In the left-hand menu, click on "Sitemaps".
At the top of the page, click on the "Add a new sitemap" button.
Enter the URL of your sitemap in the "Sitemap URL" field, then click "Submit".
Remember, it might take some time for Google to process and index the pages listed on your sitemap. You can check the status of your sitemap by going to the "Sitemaps" page in Search Console and looking for any errors or warnings.
Note: If you're using a CMS (Content Management System) such as WordPress, you may be able to automatically generate and submit your sitemap to Google Search Console by installing a plugin such as Google XML Sitemaps.
Speed Up Your Website & Improve the User Experience According to Google Web Vitals
Google Web Vitals are a set of metrics that measure the user experience of a website and overall performance. To improve your site for Google Web Vitals, you can take the following steps:
Measure your current performance: Use tools such as PageSpeed Insights or Lighthouse to measure your current performance and identify areas you can improve.

Optimize Images: Large images can dramatically slow down your site's load time. Consider using image optimization tools to reduce the size of your images without sacrificing quality. A great tool for shrinking images without losing quality is tinyurl.com.

Enable Browser Caching: Enabling browser caching allows your site's static assets (such as images and CSS files) to be stored locally on the user's device, reducing the need to download them each time the user visits your site. A few examples are: Varnish, Nginx, and Apache Traffic Server.

Minify HTML, CSS, and JavaScript: Minification is the process of removing unnecessary characters (such as whitespace) from your code, which can reduce its size and improve loading times. There are many tools to help you do this, just search for Minify HTML or CSS tools and find one that works for you.

Use a Content Delivery Network (CDN): A CDN is a network of servers that delivers content to users based on their geographic location. Using a CDN can improve loading times for users by serving content from a server that is closer to them.

Optimize your site's server response time: A slow server response time can significantly impact your site's performance. Consider optimizing your server configuration or upgrading your hosting plan to improve response times. You might want to check out Cloudflare's CDN.

Remove unnecessary plugins and add-ons: If you're using a CMS such as WordPress, be sure to remove any unnecessary plugins or add-ons that may be slowing down your site. And do you best to keep you plugins-up to date, at minimum on a weekly basis. If you need help with this, we do have a monthly service program to keep your site up to date and secure here.
Implementing these SEO fundamental steps on your hemp or cbd website can set you up to improve your site's performance and user experience, which may in turn improve your site's ranking in Google search results and ensure that you site gets indexed.
Make Sure You Have aClear Content Hierarchy
You website should have a clear and hierarchical structure.
This means the most important pages need to be easy to find from your home page, and main navigation. This assists the crawlers to understand the content and context of the pages on your site.
It's important to also have the pertinent support links and common top level pages in your footer.
Lastly when it comes to hierarchy, try not to create too many levels. The deeper the spiders have to crawl on your site the more difficult it can be to get those deeper pages indexed, and quickly.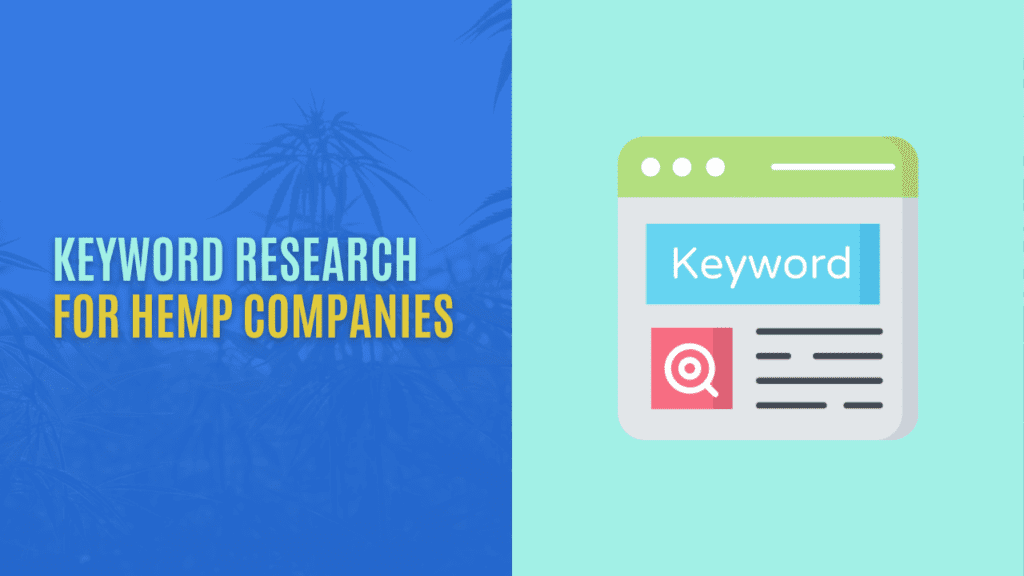 Keyword Research for Hemp & CBD Websites
Once your site is all set up to be indexed by the search engines, it's absolutely essential to do keyword research to determine which keywords, or key phrases that you want to rank for, and that you can likely rank for.
It's not worth trying rank for a keyword that either has very little traffic, or is being ranked by massive websites that you will never beat.
So in this section we are going to cover the best was to do keyword research for your hemp, cannabis or CBD website.
How to do Keyword Research for Your Hemp Website
STEP 1: Use Keyword Research Tools to identify high-traffic and low-competition keywords to help plan our your Content Marketing & SEO Strategy.


STEP 2: Determine what sort of content you need to create in order to start ranking, but more importantly to help your target market solve their problems.
Keyword Research Tools for Hemp Websites:
To be clear, the purpose of a keyword research tool is to determine where your traffic is going to come from, and figure out what your ideal customers are looking for online.
This is called search intent. Someone might be just doing a little research about what CBD is, while another person might be searching to buy some "CBD gummies". 
It's important to understand search intent so that you know what type of content to create and optimize on your website.
There are many keyword research tools you can choose from, but here are a few of the most popular ones we've used throughout the years:
How to Use the Keyword Research Tool to Find the Best Keywords for Your Hemp Website:
It doesn't really matter which tool or tools you use, it's just important that you actually use them, as the data they provide will give you an informed direction to go with your SEO strategy.
So here's an overall workflow on how to do keyword research
Identify Your Target Audience: Determine who you are trying to reach with your content and what their needs and interests are. This is also known as a customer avatar or customer persona. 

Determine your Goals: What do you want to achieve with your keyword research? Do you want to drive more traffic to your website, rank higher in search results, increase sales, be seen as an authority or possibly something else?

Make a List of Seed Keywords: Start by creating a list of keywords and phrases that are relevant to your business or website. These can be general or specific, depending on your goals.

Use Your Keyword Research Tools: Use your keyword research tool of choice to expand your list of seed keywords and gather additional data, such as search volume and difficulty scores.

Analyze the Data: Review the data you've gathered and use it to prioritize your keywords based on your goals and the needs of your ideal target audience.

Create Quality Content: Use your prioritized list of keywords to create high-quality, relevant content for your website or blog, or start optimizing and updating your existing content.

Monitor and Adjust: Monitor your performance over time and make adjustments to your keyword strategy as needed based on the results you discover.
By using this workflow, you can successfully research and prioritize the keywords that will help you achieve your hemp & CBD SEO and content marketing goals.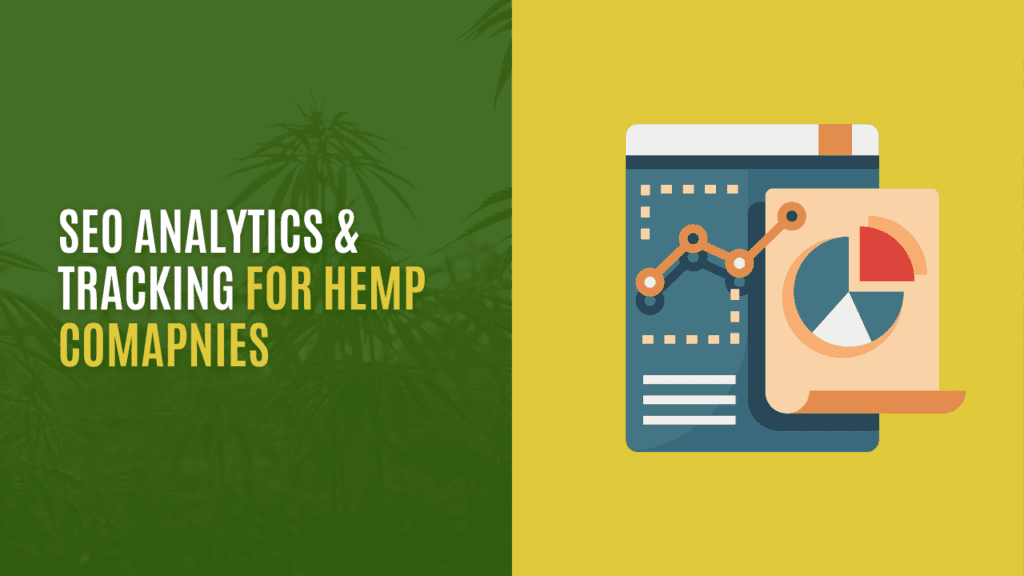 SEO Analytics & Tracking for Hemp Websites
In the very beginning of this post we covered setting up Google Search Console which will allow you to track any issues that come up with your site as far as indexing or other errors.
Setting up Google Analytics
Now, if you haven't already it's vital if you want to be able to track and measure your SEO progress to install Google Analytics on your site.
You can do this manually by following these instructions here.
Or if you have a WordPress website you can simple install the Google Site Kit to make it a lot easier.
Tracking Your Progress and Metrics
There are tons over other tools including the ones mentioned in the Tools and Resources section on this page, that will allow you to tracking a lot of these metrics.
Google Analytics can get extremely technical and hard to navigate, so I strongly recommend use a tool like TrueRanker, RankMath or SEMRush to monitor your SEO progress.
The Most Important SEO Metrics to Focus On for Your Hemp or CBD Website
When it comes to the top metrics that Google looks at to determine your worthiness of getting ranked, it's your on-page metrics and user engagement.
And it's not just about the content on the page, but how much that content is promoted off your website and what your users are doing with that content on-page and off.
Here are the top 5 SEO Metrics to Focus on that Google Cares the Most About.
Bounce Rate: This is how quickly someone leaves your website after landing on a page.

The longer someone is on your site, the better that is for your SEO. So giving people more reasons to stay on the site, like high quality images, infographics, videos etc, is going to help them stay on the page longer. So your goal is to have as low a bounce rate as possible.


Average Pageviews Per User: This is how many pages a single visitor visits on your website before leaving the session. If Google sees that someone comes to your site and only visits one page and then leaves, that is a much bigger ding toward your authority than if someone comes to your site and visits seven pages before leaving.

So give people a clear path and more content to consume while on your site. And make your calls to action clear and enticing.


Average Time on Site: This is probably self explanatory but Google looks at the average amount of time a visitor is on your site. The longer the better. So make your content fun, and easy to consume that has a clear and logical flow.


Your Website Authority Score: It's not 100% clear how this score is determined, but what we do know is that the older your website, the more quality backlinks your have, the amount of traffic to your site, as well as the diversity of the traffic all plays a role in this SEO Authority Score.

So doing your best to get people to share your content, getting traffic from multiple countries, and constantly keeping up with updating your content are all factors to increase your score.


Your Website Reach: We sort of mentioned this in the #4, but that is the diversity of your traffic. If all your traffic is coming from one location, that is nowhere near as good as having traffic coming from places around the world.

Google looks at your popularity, and if you're helping people in many parts of the world with your content and people in many places are sharing your content this can help your reach.

Sure, most of your traffic will come from near your actual location or the country you live in, but expanding your reach is a huge indicator to Google that your authority is greater than those just serving one location.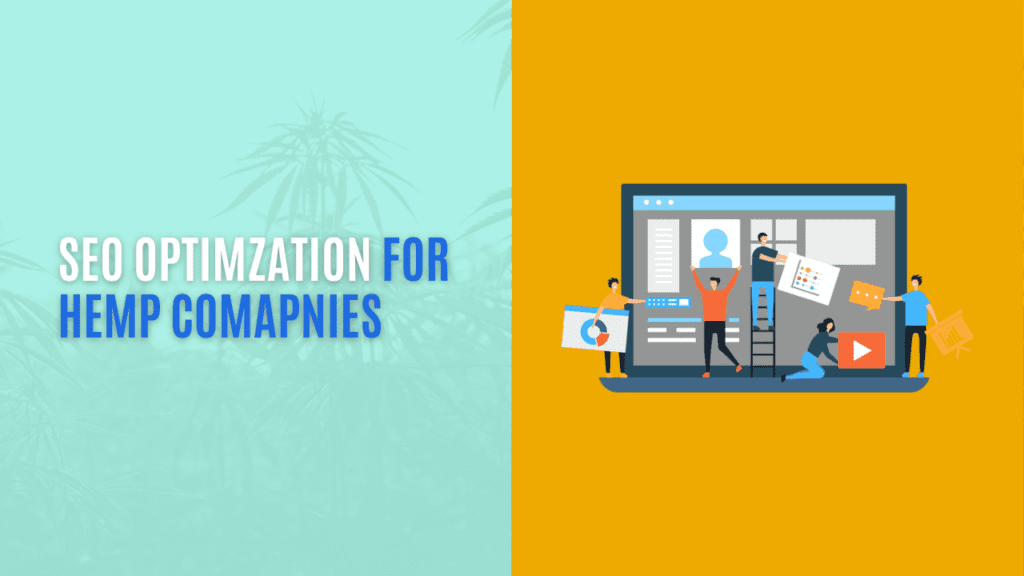 SEO Optimization for Hemp Websites
Once you have your foundation, and are starting to index your website, it's essential to continue optimizing your content. 
specially if you notice certain pages on your site starting to rank, or going up in the ranks, you might want to focus on what is already working and keep improving those pages.
In this section you'll get a broad overview of each of the On-page and off-page tasks you can perform to start ranking your hemp or cbd website.
One thing not covered below is that once you determine the top keyword you want to rank for, on a particular web page of your site, you will want to incorporate that keyword into each one of these elements.
Or if it's a long-form piece of content you will want to identify your secondary keywords as well, so that you can sprinkle them throughout these elements.
But remember the most important thing when creating content is that it's written for the reader, or not just for the search engines. You want your content to be very natural to read.
On-page Optimization
On-page optimization is the practice of improving the elements on a particular webpage of your site so that the search engines can better understand what your content is about and who it is relevant to based on their search queries.
So let's get into each one of those elements that you can start optimizing to get that traffic increase you deserve.
Your Web Page Url
This is the actual web page address that gets indexed and therefore it's vital to include your target keyword in your url.
For example: yourhempwebsite.com/target-keyword-goes-here
Title Tags and Meta Descriptions
Optimizing Your Hemp Websites Title Tags
Title tags are the headings and subtitles used throughout your content. It's important to include your target keyword or supporting keywords within this content.
It's great for your reader, as most people scan content to see if they want to read it. So it helps to spend a lot of time on quality headlines and subheadlines.
The way the search engines read your title tags are as follows:
<h1>
<h2>
<h3>
<h4>
<h5>
<h6>
Here is a list of important things to remember when it comes to your title tags:
It's important to actually use these in your content as it shows that hierarchy of keyword relevancy. So if you're thinking whether to use this tags or not, don't think twice, it really helps to use them.
ONLY use one H1 tag – This helps to clearly define the main topic you are trying to rank for.
Most pages only use H1 through H3 tags. That is perfectly fine if that is all you do. But don't be afraid to go even deeper as it can make your content easier to consume with the h4 through h6 tags.
Optimizing Your Hemp Websites Meta Description
The meta description is basically the short snippet of text that is pulled from your page to tell the searcher what that page is about.
It's important not to make your meta description longer than 160 characters as anything beyond that will be cut off from the search results page. (See image for reference)
Remember it's important to put your target keyword in your meta description, and if you can fit a secondary or longtail keyword that's even better.
Headings and Subheadings
The first thing to make sure you do is include your target keyword in the first 100 words of your page. This give it more importance, and tells the crawlers what the content is going to be about.
Table of Contents
This is typically something that is used in Pilar Content or long-form content. Adding a Table of Contents at the top of your post can really help the search engines quickly scan your content to serve the searches what they need.
Not only that, it allows your readers to easily navigate your content and go right to where they need to without having to scroll the entire page.
Having better navigation and the TOC will likely keep your reader on the page longer, which will reflect well for your SEO rankings.
You can manually create the TOC at the top of your post (using anchor text) or you can use a plugin which makes this a lot easier and quicker to do.
Keyword Topic Clustering
Topic Clustering is just as much a content marketing strategy as it is an SEO strategy. The premise of topic clustering is to create a hierarchy on your site so the search engines and visitors understand what content is more important than other pieces of content.
Building out your topic clusters is a clear way of telling the search engines what topics you are an authority on and what your website is all about.
Topic Clustering works for both product category and product sales pages as well as for blog content pages.
For example if you have a CBD product website you could structure your content cluster like this:
For your products clustering the first level topic would be CBD Products. Then your second level could link to products such as CBD Topicals, CBD Edibles, CBD Smokables etc… the third level for example if you branched off of CBD Edibles could be: CBD Gummies, CBD Baked Goods, CBD Drinks etc…
If you were to do a topic cluster for blog post content it could be something like: Level 1 would be Farming Hemp, second level would be: how to farm hemp for seeds, how to farm hemp for fiber, how to farm hemp for flower production.
And then you would create content the nests within those second level topics.
Internal Linking with Anchor Text
If you mention a topic that is related to the current post you are writing and you have another page on your site it's a great idea to link to that page. 
Not only does this help with the user experience, but it tells the search bots how your content relates to each other. For example here is a link to our Hemp, Cannabis CBD SEO Services page where you will find our different SEO Monthly Packages.
Notice too how we used a relevant keyword to the main topic of this post within the anchor text? You should do that too.
Off-page Optimization
Link Building
Getting high quality links back to your site is foundational for any SEO strategy. Beware of low quality backlinks, or paying someone you don't know, or trust to get you backlinks, as it can actually harm your search rankings.
Here's a fantastic tool that can help you start getting backlinks to your site, from many popular and high domain authority websites, it's called the Link Chest by SEO Buddy.
Local SEO for Hemp Websites
If you haven't already created a Google My Business Listing or signed up for a dozen other Business Directory Listings you should start now.
This is not only a great way for people to find you, especially if you have a physical storefront, but even if you don't you can get the link back to your site from their listing, which can start to boost your rankings, with those quality backlinks.
Using Social Media for Better SEO
Although it can be tedious posting on your social accounts everyday, there is great value in doing it.
Not only does it give you authority, and show that you have a presence in the hemp or cannabis industry, but it can build trust and reliability.
The other great thing about using social networks is that you can backlink to your site, and google sees that has a high quality backlink, since all the major social media websites have a high domain authority.
Conduct Technical SEO Audits on a Monthly Basis
This goes hand in hand with your SEO Analysis and can be done with several of the tools provided in the SEO Tools and Resources section.
Performing an SEO Audit will allow you to see any broken links, 404 pages, images being too large, as well as several other factors addressed on this page that you can fix to improve your search rankings and user experience.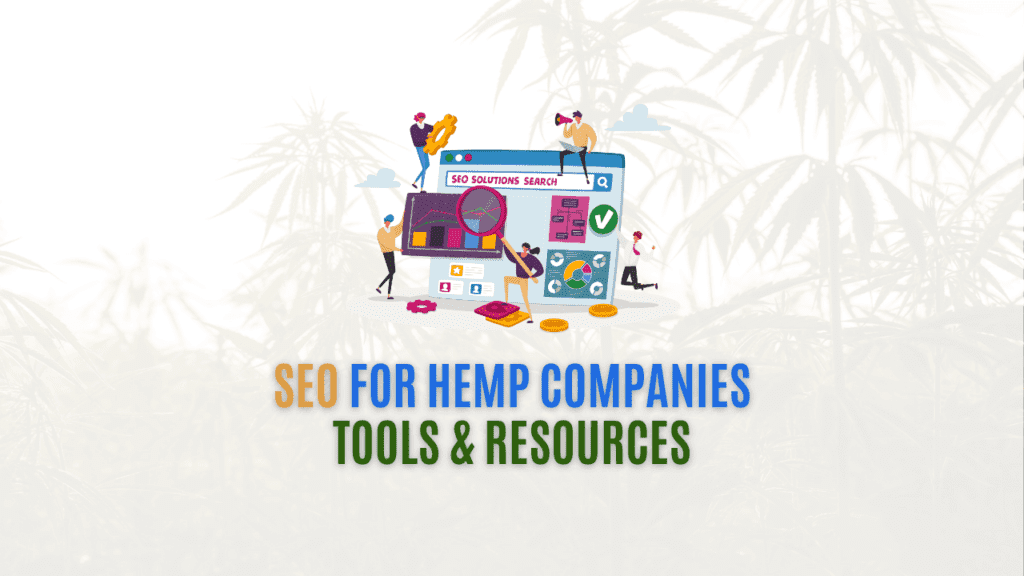 SEO for Hemp Companies: Tools & Resources
In this section you'll find some Additional Resources & Tools to Help You Succeed Online with Search Engine Optimization for your hemp or cannabis website.
No matter which tools you choose to use, the most important thing is that you pick one and go.
If all this seems to overwhelming or you just don't have the time to learn seo marketing to rank your hemp or cbd website, we would be happy to make your life much easier, and get the results you deserve.
Check out our SEO services here.
SEO Education Resources for Hemp Companies
SEO & Content Creation Tools for Hemp Companies
Where to Buy Hemp SEO Services
Of course we are partial to our own services, and believe that due to having more than 18 years experience in the hemp industry and more than 12 years in internet marketing, we believe we are the best at this.
So if you'd like a complimentary SEO Audit on your website just send in this form here to get that going.
We have a few packages to choose from based on the type of hemp or cannabis business you have. We offer local, as well as a national approach to seo marketing for hemp companies.
We can also assist you with Hemp Content Marketing, which is an essential part of any SEO strategy which you can learn more about here.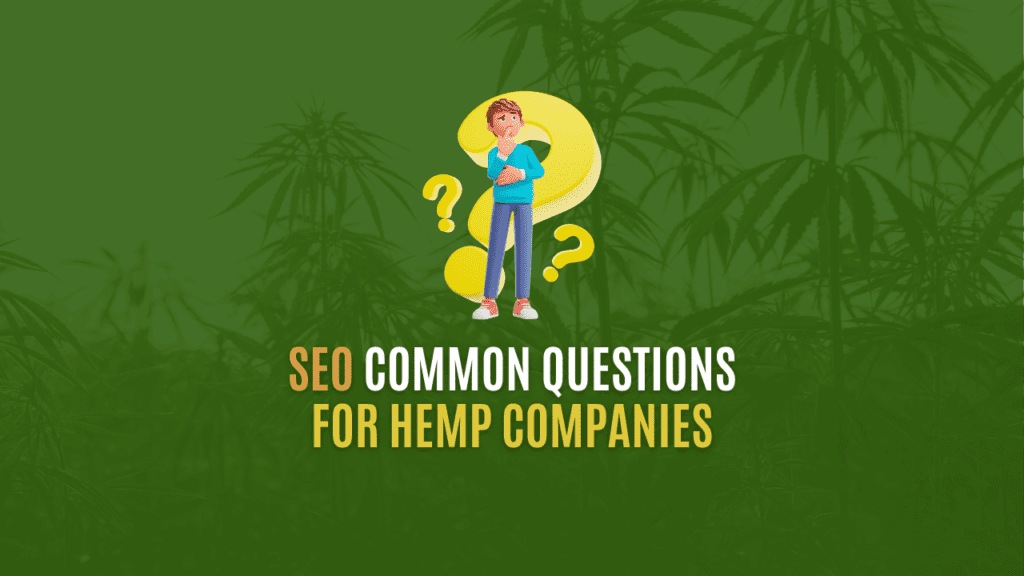 SEO COMMON QUESTIONS for Hemp Companies

Sometimes there are things you can miss that are just as important to avoid doing as the things that are necessary to do in order to rank your hemp or cbd website.
In this section we will cover some of the most common questions around SEO for CBD, Hemp and Cannabis websites, and most importantly, some of the biggest mistakes to avoid when it comes to getting ranked on the search engines.
Some of these things will also help with your user experience to allow your visitors to find what they need, and really help them solve their problems with your awesome CBD, cannabis or hemp-based products.
What are the Biggest Things to Avoid with SEO for Hemp Websites?
Since this entire page is dedicated to helping you succeed, here are the top 3 things you should avoid when it comes to SEO for any CBD or hemp products:
Don't do Keyword Stuffing: Remember you want to write for your reader, not just the search engine, so adding your keyword every paragraph or sentence can actually harm you. A good rule of thumb is for every 100 words you could add a keyword. The more content you have the more keywords you can add. But just make sure it sounds or reads natural.
Purchasing Backlinks: This is really discouraged by Google and can actually harm your rankings, avoid it at all costs.
Link Cloaking: This is considered a black hat technique, and search engines will penalize you for this. This is the practice of hiding links on your site like making the hyperlink the same color as the page so it's not seen. Just avoid this it's not going to help you.
What are the most common CBD SEO Keywords?
To be as succinct as possible we are going to simply list some of the most commonly search hemp and cbd related keywords here:
Popular CBD Keywords
CBD oil, CBD gummies, CBD cream, CBD tincture, CBD for anxiety, CBD for pain, CBD for sleep, CBD for pets, CBD dosage, and  CBD benefits.
Popular Hemp Keywords
hemp oil, hemp seed, hemp protein, hemp milk, hemp fibers, hemp clothing, hemp paper, hemp plastic, hemp cultivation, and hemp laws.
How Can I Rank for Local CBD SEO Keywords?
There are quite a few things you can do to start ranking for local cbd keywords, but here are the top three things you can do to start ranking for your location:
Make sure you have a Google Business Listing that is fully filled out with as much information and images as you can.
Add your city or location keywords into the title tags on specific pages of your site that you want ranked.
Make sure that your site is mobile optimized and loads fast as majority of people searching for locations specific keywords are on their mobile phone.
How to Improve SEO for CBD & Hemp Companies
Obviously this entire page is dedicated to assist you to improve your SEO strategy. If you have any questions, or if anything is unclear feel free to reach out to us with any questions.
What is the Best Way to Do SEO for CBD Companies? (Or hemp and cannabis companies?)
This post is really designed to walk you through the process of developing an SEO strategy for your hemp or cbd website. But if you need help implementing this or would like us to make your life easier, get a free website seo audit here.
HOW TO MARKET CBD OIL ONLINE WITH SEO & WITHOUT ADVERTISING?
The hard part of SEO is that it's a long game. You really need to be dedicated to taking action every day or minimally weekly.
But the great thing about it is that it can get you a steady stream of traffic, without having to pay the high costs of advertising.
Where Can I find CBD SEO Companies?
Of course we are partial to our services, since we've had many years of experience in getting other hemp companies ranked, such as Bulk Hemp Warehouse Boston Hemp Inc and many others.
So don't look any further, get your FREE Hemp Website SEO Audit right here.