HEMP & CBD WEB DESIGN SERVICES
Well designed Hemp & CBD website design that sells your products, is what we are all about. Clarify your message, and earn trust with your prospects and customers right away. Convert visitors into sales with a custom sales funnel built in to your site.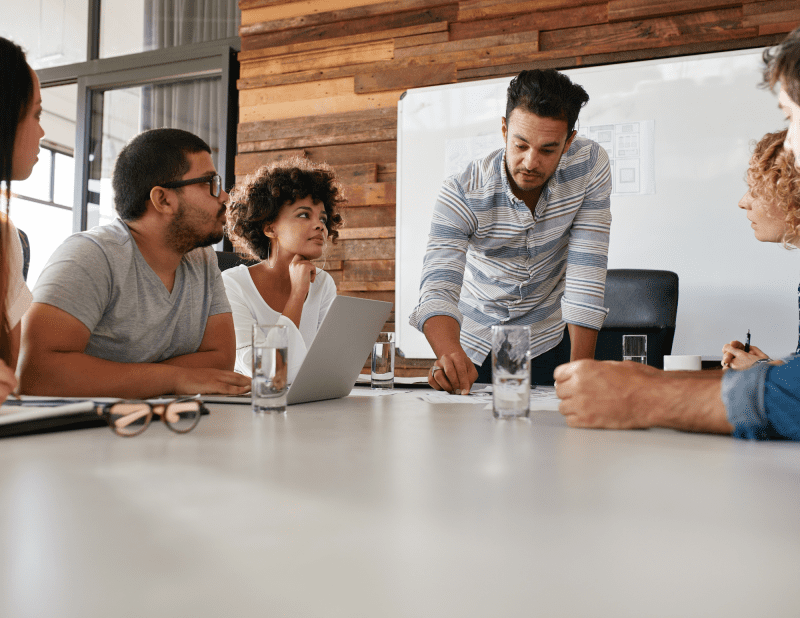 People are Attracted to a Clear Message
Being online is vital to sharing your message with the world and accomplishing your mission as a hemp company.
To succeed online or in any hemp company, it's vital to convey your message clearly and ensure your website is a vehicle for transformation and clearly let's the world know what you have to offer, and to whom.
Custom Designed for Your Hemp or CBD Brand
You've heard of first impressions. Well in this day and ago, your website is often the FIRST interaction a prospect will have with your company.
None-the-less, having a shoddy website, or low quality design means losing out on gaining the trust and building a strong image to your customers.
What we're saying is don't let your site scare customers away.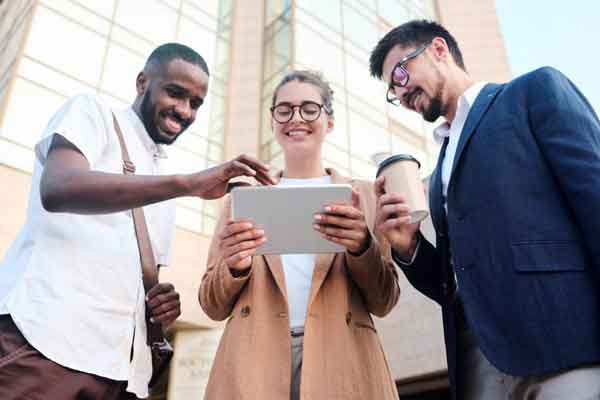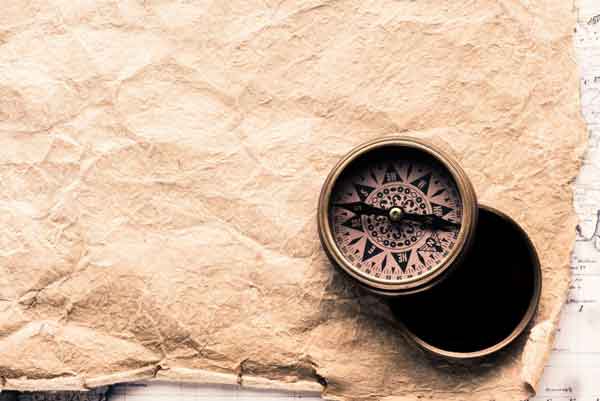 Enjoyable User Experience
Your user interface and customer experience will not only lend to the professional look and feel you deserve, it will create happier customers, and help generate more sales, because people are able to find what they need.
Having a well design website will invite customers to want to visit more often and spread the word to others about their experience with your company.
CRUCIAL ELEMENTS OF A SUCCESSFUL HEMP OR CBD WEBSITE:
DESIGN
COPYWRITING
SEO
DEVELOPMENT
DESIGN
Design goes into every aspect of your website, and starting with the ideal design for your brand, and ideal customers is essential to getting your message across clearly and making sales.
COPYWRITING
SEO
DEVELOPMENT
A FEW OF THE HEMP & CBD WEBSITES WE'VE SERVED & EXAMPLES OF OUR HANDIWORK
48% of people cited a website's design as the number one factor in deciding the credibility of a business.
SME Website Statistics. Rareform New Media.
Set up a call to discuss your hemp and digital marketing needs. We will follow up with custom tailored proposal for YOUR goals and desires.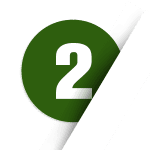 Once you choose the right marketing services for your goals and needs, our team will begin working on your plan right away.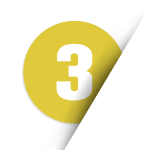 We will involve you in the process and make sure you are 100% happy with the work, and launch it or update it as soon as you are ready.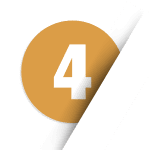 We will not leave you hanging. We do regular reviews and adjust your campaigns/materials as needed. We are create an ongoing collaborative partnership.
bEHIND EVERYTHING WE OFFER, THERE IS A PROCESS.
WHAT HEMP ENTREPRENEURS WE'VE WORKED WITH HAVE TO SAY:
I've known Tyler Hoff and HempAware for several years. In my experience, Tyler in his work is a combination of honest, knowledgeable, skilled and kind: he will work hard for those he helps, thinking more about mutual success than just bottom line. And he has a regenerative perspective too.
Tyler brings a vast knowledge in the sourcing and acquisition of raw materials. His contacts include farmers, contractors, and consumers. Having such an intricate knowledge of the industry coupled with an ability to connect all the players, makes for true lasting relationships.
Having worked in the hemp industry with Tyler for more than 3 years I can attest to his level of expertise both in hemp knowledge as well as his marketing and business skills. We helped build out a curriculum together for College of the Siskiyous in Weed, CA for an Introductory Course on Industrial Hemp, and it's always a pleasure working with him. The team brings a broad knowledge base as well as impeccable acumen on the shape of the hemp industry and can help you in nearly any capacity you may need.
I've known and been working with Tyler for more than 15 years in the hemp industry, and I genuinely appreciate his level of expertise when it comes to hemp, digital marketing and sales. He has helped me generate several million in sales over the years, and has been a pleasure to work with all this time.
As a trusted colleague in the hemp industry I've known Tyler and his team at HempAware for more than 4 years. We have worked on several projects together such as product development, a hemp documentary (currently in the works) branding, sales, and hemp product distribution. Tyler and his team are easy to work with, and his knowledge and expertise is always an asset to the success of my projects.
HempAware has been wonderful to work with. After hiring them to help us rebrand our company we decided to have them redesign our website as well. We were very pleased with the entire process and results! I would highly recommend HempAware for any hemp company that wants quality work." I just want to say that you guys pay exceptional attention to customer needs and details and that you provide a unique and incredible value in the hemp industry...
HEMP & CBD WEBSITE DESIGN PRICING
We have first hand experience with building hemp websites, and nearly two decades of working in the hemp industry. We are super passionate about design, that works, and helping you succeed online.
ONE PAGE HEMP WEBSITE
Get a WordPress Website using your Brand Guidelines and your suggested design styles for a website that gets you results.
Uniquely Designed

Lightning Fast Load Times

Boosted Security

Built with WordPress

SEO Optimized for Google

Contact Form

Mobile Responsive
MULTI PAGE WEBSITE
Get a custom designed WordPress Website using your brand guidelines so you can boost your marketing & sales goals.
Uniquely Designed

Lighting Fast Load Times

E-commerce Pages

Product or Service Catalog

Product or Service Manuals

Blog Posts/Articles

Social Media Integration

Contact Form

Custom Icons or Badges

Install Google Analytics

404 Redirect

XML Sitemap

3 Rounds of Revisions
PREMIUM CUSTOM hemp website
Get a custom designed website with mock-ups on a WordPress CMS based on your goals and vision for the site.
Website from Scratch

Super Fast Load Speeds

Mobile Responive Design

1 Hour Consultation Strategy

eCommerce Pages

Custom Post Type Pages

How to Use Your Website Tutorial

Install Google Maps

Install Google Analytics

XML Sitemap

404 Redirect

6 Custom Icons/Badges

3 Rounds of Revisions

Social Share Buttons

Mailing List Integration

Pricing table list item

Image Sourcing

Security Built-in
FOR ADDITIONAL WEB PAGES:
$300 Per Additional Webpage
3 Page Site $15,900
($300 per additional webpage)
5 Page Site $16,500
($300 per additional webpage)
10 Page Site $18,000
($300 per additional webpage)
LARGE HEMP COMPANY WEBSITES | $25,000+
Get a High-Level, Custom Design and Feature-Rich Website Designed for Your Large Hemp or CBD Business.
Get a custom-built site
Custom Designed Mock-ups
Social Media Account Implementation
Custom Designed Icons
Google Maps Integration
Email Marketing Plugin
WordPress CMS 
Creative Design Session
Contact Forms

Custom User Experience & User Interface Design



Mobile Responsive

Social Sharing Buttons



Image Sourcing
404 Redirect
XML Sitemap
Google Analytic Installation
Onboarding Tutorial Video
3 Site Revisions
HEMP & CBD WEBSITE DESIGN | FAQ
Most frequent questions and answers
First and foremost we serve companies that we believe in. We want to know that we stand behind your products or services and support your overall mission and help you develop your story in a way that is empowering to your customers and helps you succeed.
And of course since we are dedicated and committed to transforming the planet with HEMP, our specialty is helping hemp companies, or businesses that offer hemp in their product lines.
With over 17 years of experience in the hemp industry, and providing marketing, branding and design services we would be honored to work with YOU!
The timeframe for building a new site is obviously dependent on several factors.
For example, depending on how many pages you have, the intricacy and functionality of the site, if you require branding first, copywriting and so forth.
Our website creation services also vary in value based on your needs, and if we are building from the ground up, or simply working with what you have now.
Our typical timeline is about 3-6 weeks for a site using an existing template, and about 8-12 weeks for a fully customized design and development.
If you already have the content for your site, the website design and creation typically takes about 6 weeks from project start to website launch.
The investment for designing and developing a site is based on your goals and needs.
If you're running an eCommerce store vs a services site, if you have 3 products or 300 hundred products, all factor into the value of the building of your site.
Also, if we are going to be starting from ground zero, or working with an existing site and simply altering what you already have will also factor into the price.
Schedule a Discovery Call today to talk with us about your needs. We'll develop a custom proposal with choices tailored to suit your goals and desires.
Yes. Every page on your website will be mobile and tablet responsive.
Being that about the entire world is now searching for things on desktop, mobile and tablet, having a good experience on all devices is key. That's why we make sure of it for your site.
Being that we've studied with some of the BEST branding and marketing experts in the world, we have systems and processes for everything.
From the beginning, we aim to assist you in designing your story, clearly defining your target market, and knowing what your goals are as a company so we can help you get there.
Once we understand your ideal customer, your brand voice and message, we can start implementing our design strategy to consistently attract and convert your customers.
Our specialty is with WordPress, Shopify, or Squarespace. So based on your needs and goals, we can build out something tailored to your needs.
We love working with WordPress. It has the most customization freedom, while providing you with a pretty easy to use experience if you're wanting to add your own posts and pages etc…
However, we are platform agnostic, so if your needs require another platform, we are willing to work with you and can adapt to the platform that best serves your goals and needs.
Jump on a Discovery Call today, so we can work with you to decide the best platform for your company and products or services.
Being found online is the modern day storefront and having a Search Engine Optimization Strategy is paramount to getting found.
By creating content that is keyword specific, and knowing how to write naturally while integrating keyword phrases that your customers are looking for is crucial to your success and being found online.
There are several key factors when it comes to being listed and found on Google, and our SEO Plans will help focus your keyword strategy to get results.
Schedule a Discovery Call now so you can learn how our SEO Services can boost the visibility of your site.
As you've seen our process for designing and developing hemp-related websites, you can see the strategery that we've implemented.
Of course with care and in the best interest of you, your customers and to fulfill our mission the hempower the hemisphere together.
You will have full control and access to your website to make any edits that you'd like.
Get thoughtful insights on what is working on your website, and what's not...
From an Experienced Hemp Entrepreneurs Perspective