We couldn't be more excited about our latest addition to the Hempducation Station here at HempAware! It's an extraordinary healthy hemp chair!
We realize that more and more people are catching on to the reality that sitting is unhealthier than smoking (according to James Levine's work, author of Get Up!)
However, if you are going to sit, this is possibly one of the BEST ways to keep your posture poised and head straight; not to mention you'll look cooler!
Ergonomic | Balanced | Healthy
Tyler Benner of VennDesign has designed and developed a spherical upholstered chair that improves your body, mind and spirit. The way we sit matters.

You don't feel as good when you are slouching or hunched over – unless you're chilling watching a movie or something. But when you are wanting to be productive, sitting tall, with good posture, is essential.

When you are inspired, you sit up straight and are usually enthusiastic and focused. The Venn Chair essentially puts you in that state of confidence and focus – automatically.
Venn chairs encourage active, thoughtful sitting by forcing you to balance (or gleefully bounce) while you work—a boon to both body and mind.

– Portland Monthly, Oct '16
It's a new solution in sitting that your whole family will love!
​
— @TouchOfModern​
Innovative and Sexy Chairs
Not only are these chairs ergonomic they are super cool looking. The textiles that the Portland, Oregon based Venn Designers have chosen to work with offer a wide variety of style and personalization.

There's the zen look, the Native American look, the chic look, the simpleton look, the posh look, among others; and you can even choose your own fabric for the Venn Design team to craft your custom Venn Chair.
We chose hemp for our chair - obviously.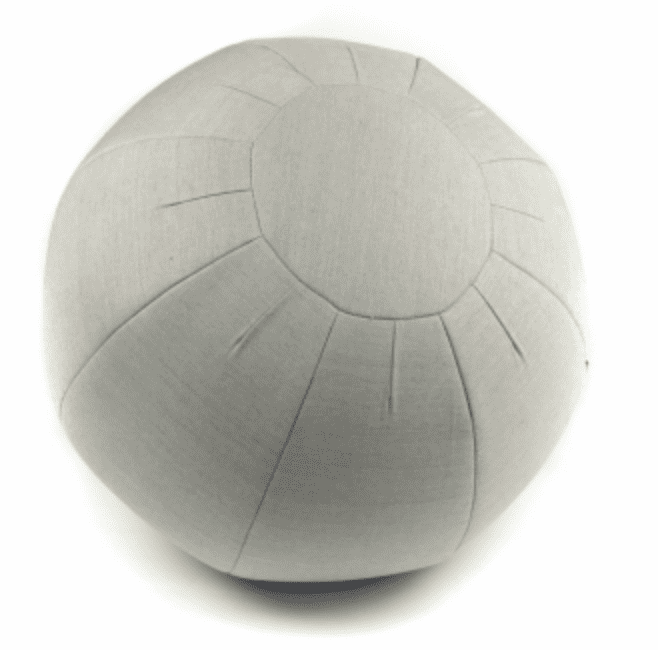 Of course, we ordered a custom hemp chair which we are so stoked about!
​
In addition to the hemp linen Venn Design is also offering a Hemp Denim version that looks really clean. The hemp fibers offer the benefits of durability, strength and longevity.
The Venn Chair that we ordered features some soft hemp suede fabric – and we LOVE it!
Even though hemp isn't used for the entire product line, Tyler said he's really looking forward to offering his customers a wider variety of hemp textiles to choose from.
They are currently offering many natural fabrics such as wool, leather, cotton and more!
Benefits of the Venn Design Hemp Chair
Stay happier.
Exercise patience. 
Embrace change.
Keep moving.
​Maintain balance.
Stay alert.
Be light on your feet.
Stay on task. 
Tackle problems with ease. 
Think faster.
SAVE 10% | Use Code: "HEMPAWARE"
Because we made good friends with the Venn Design team, we get to offer you 10% off the entire store! Just use: HEMPAWARE for your coupon code.

These chairs are very well made, with quality materials, by folks who really know what they are doing. These chairs have the potential to make you feel healthier, happier and more balanced – and are certainly worth the investment!

Of course we encourage you to get a hemp one, but we won't cry if you don't.

Leave us your comments and thoughts about these awesome chairs. Which one do you like the best?