There is a bigger reason for us sharing these hemp marketing tips with you.
If you haven't already felt our love and passion for hemp, then it won't take long for you to realize how much we love this plant, and helping companies like yours to succeed.
We believe that hemp is the number one resource to create peace on earth, and we aren't stopping till that happens.
And since love and money is what makes everything happen, we want you to make more money selling more your hemp products.
So we put together this simple but not insignificant list of 10 Hemp Marketing Tips to help you succeed online and in the real world.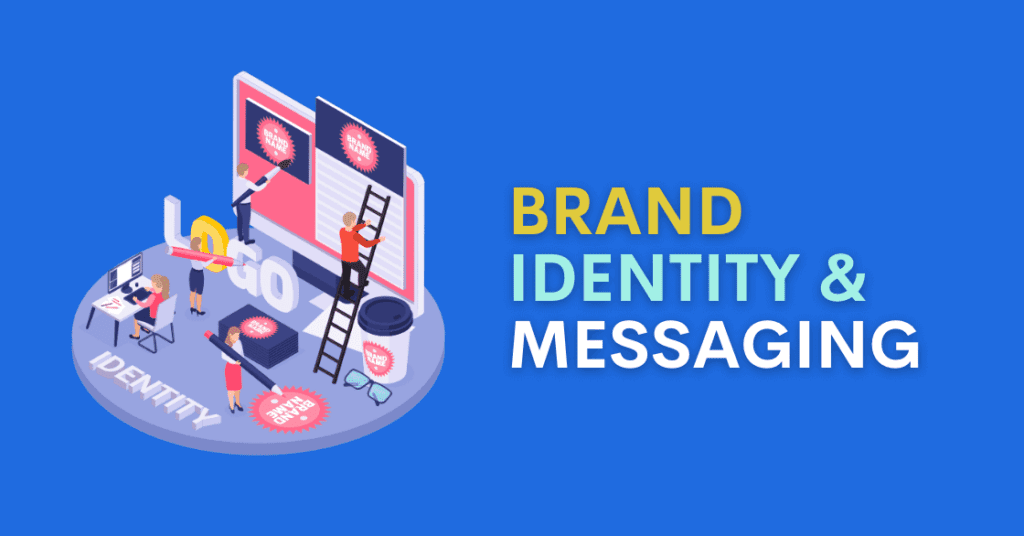 1. Develop a strong brand identity
Assuming you have an amazing hemp product or service, which I'm sure you do, having a strong brand identity is key to being memorable in the mind of your prospects and customers.
Creating a solid brand identity is the foundation for establishing a successful hemp or CBD business.
When you have brand consistency, from how you use your logo, colors, textures, sounds, shapes, words, and anything that engages your prospect or customers five senses has to do with branding. And most importantly how you make them feel.
If you use one set of colors and shapes and textures on your social media, and another set of colors, shapes and textures on your website, and yet a different set in your print material, the people exposed to your brand may not even realize they are seeing all the same brand or company.
And because we are completely bombarded with thousands of marketing messages each day, having that brand consistency is more important that ever.
So HOW do you stay consistent with your hemp brand you ask? 
You need a Brand Guidebook or Branding Kit. This is something you can hire a hemp branding agency to do for you, or you can create one yourself in a tool like Canva.
Possibly more important than any visual element or how cool your logo is, is the messaging and story you tell and allow your customers to engage with. 
When you invite your prospects into a story, and you make them the hero of that story, while you position yourself as the wise guide on their journey, the more money you can make, and the more fulfilled your customers will be when buying from you or choosing to work with you. 
Investing in brand identity is an important step in succeeding as a hemp business and helping you reach your goals, and get the most value out of the interactions you have with your customers and audience.
In the next section, we will cover how important it is to know your customer as much as possible.
2. CREATE A CUSTOMER AVATAR or PERSONA
Creating a Buyer Person (aka Customer Avatar) is a very valuable tool for filtering out the ideal target you are wanting to attract to your hemp or CBD products or services.
Here are some of the advantages of creating a buyer persona:
You can target specific groups of people by key demographics.

This can be a valuable tool for prospecting and filtering out key demographics of people you do not want to target.
So you're not going to attract someone that doesn't care about or cannot afford your products or services, which will save you time and money.

It will make your Copywriting and Content Creation much more streamlined and easier to produce because you know exactly the type of person you will be speaking to.
This will allow you to really get to know the pains and problems of your prospects so as to position your product as the solution to their problems more efficiently.
You can get very granular with this and develop several buyer personas depending on how many products you offer, and how many different types of people you are wanting to target.
You might have to use differente language and visuals for one group of buyers compared to another – so that's why having multiple personas can be valuable.
What are the most common data points for you to gather when creating a buyer persona?
Age
Gender
Culture
Income
Goals
Pain Points (Challenges & Frustrations)
Lifestyle Characteristics
Job Title
Social Role
Interests
Beliefs
Values
There is a very wise quote that goes something like, "if you try and market to everyone, you end up selling to no one."
The key to any Hemp or CBD Target Market is to get as narrow and focused-in as possible on the type of person you are wanting to attract.
If you need assistance with creating your customer avatar, we would be glad to help. Contact us today to learn more about our hemp customer avatar creation service here for more details.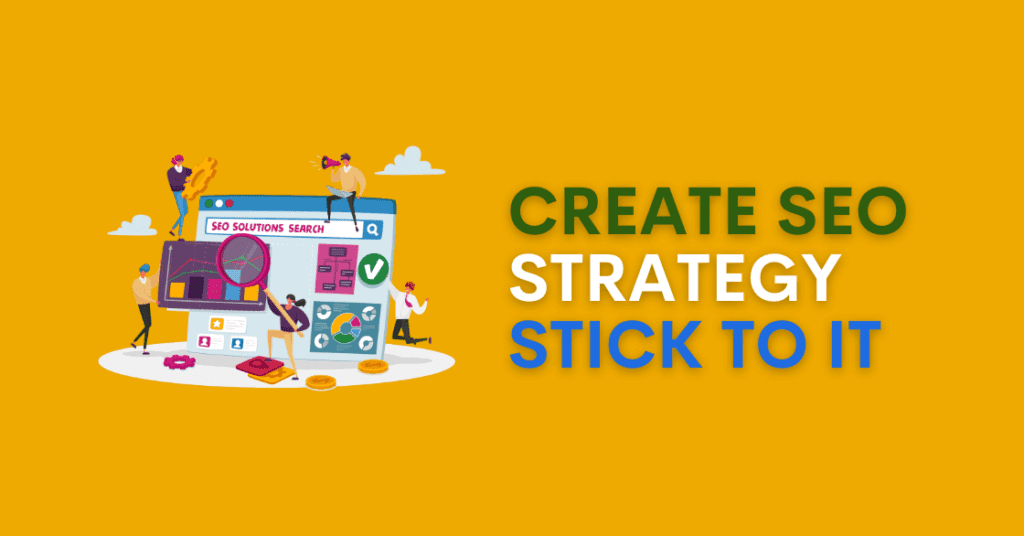 3. CREATE AN SEO STRATEGY & STICK TO IT
With all of the hemp and CBD marketing restrictions holding back companies like yours, setting up a Search Engine Optimization (SEO) strategy is a crucial key to your marketing success.
The most important thing to remember when it comes to SEO for hemp companies, and really for any website, is to be consistent.
If you want to take your hemp and CBD digital marketing strategy to the next level and start upgrading your SEO, check out our Ultimate Guide SEO for Hemp Companies here.
There are literally hundreds of factors that can contribute to or detract from your SEO success, but the time, energy and money you have to put into it is totally worth it, if you want that consistent steady traffic to your site.
There are tons of tools on the market to help you audit your hemp website, so you can see the different errors, or things you can do right away to start improving your rankings.
Here are a few of our favorite SEO Tools to discover what issues you can start fixing right away:
RankMath – a Plugin for your site to help when creating NEW content, or updating existing pages on your website.

So if there is one thing to remember when it comes to SEO, just be consistent with it, and try to make changes and updates to your site, as Google notices when you make updates and are trying to improve your user experience and speed.
If you leave your site alone for months or years and aren't making changes, Google also notices that and you will be dinged for it.
4. CREATE A CONTENT MARKETING STRATEGY
Another extremely important factor in any Hemp & CBD Marketing Campaign or Strategy is Content Marketing.
Not only does content marketing help with your SEO, and getting better rankings on the search results pages, but it also positions you as an expert in your field.
Plus, your customers will feel more compelled to do business with you if you're providing them with valuable and useful free content on a blog, youtube channel or some other content delivery platform.
When speaking of content marketing this typically refers to blogs or articles published on your website, but in the broader picture, it also includes ANY forms of content that you produce for your brand. This means social media posts, youtube videos or shorts, and other assets like infographics or even email campaigns.
Here are a few tools we use for planning, creating, and publishing our content marketing strategy: 
Many of these tools overlap with functionality but sometimes you need to piece together the right tools for your needs and goals and budget.
Content Marketing Idea Generation Tools:
Google Trends: Allows you to see what is currently popular, to see if it's worth it for you to even create content on a particular topic. I wouldn't rely on this tool 100% as a lot of hemp or cannabis information isn't totally accurate, but it will give you a starting point.
Quora: Allows you to see what people are asking about on particular topics. You can answer their questions directly on the platform or you can use these questions to give you ideas for what to include in your content on social media and your website.
Reddit: Very similar to Quora on Reddit you can find what popular topics in your industry are being talked about, and what sort of questions or struggles people are having with similar types of products you offer.
Google Alerts: This is another great resource for getting email notifications when certain articles are published on keywords that you want to be privy to. In other words any time an article is newly indexed in Google on the keyword "hemp fiber" or "cbd" or literally whatever keyword you want, you can get a notification with a list of those articles being published. It's actually pretty cool and can give you an advantage in knowing the latest news for the hemp and cannabis industries.
Content Marketing Creating, Planning & Publishing Tools:
Canva: This is a wonderful free tool for graphic designs, that can be used in social media posts, blogs, and much more. If you have the paid version you can even integrate directly with your Social Media accounts and schedule your posts for the future on a content calendar.
ContextMinds: This is an awesome piece of software that not only helps you do your research, but it helps you build your content. The coolest part about this is that it helps make sure your content is Search Engine Optimized.
The image below shows you the visual nature of this tool, and how it's easy to build on your content with keyword specific content.
This is a great tool, although a bit pricey, that can help you manage and schedule your content, especially if you have a team of people you work with.
Notion – This software is a Project Management Software to manage your whole life and business. So it can certainly be used for keeping track of all your ideas, content, and even a calendar. However, the only drawback is that it doesn't sync up with your social accounts to post automatically. But it's totally worth taking a look at for many other reasons.
Radaar – Similar to DivvyHQ this platform allows you to work with a team, or solo, and schedule out your content on multiple platforms. It also has a robust analytics and monitoring feature that rocks. What's cool about this is you can manage multiple brands all in one place.
Now there are hundreds of platforms that help you with content creation, planning and scheduling, so just pick one and start using it.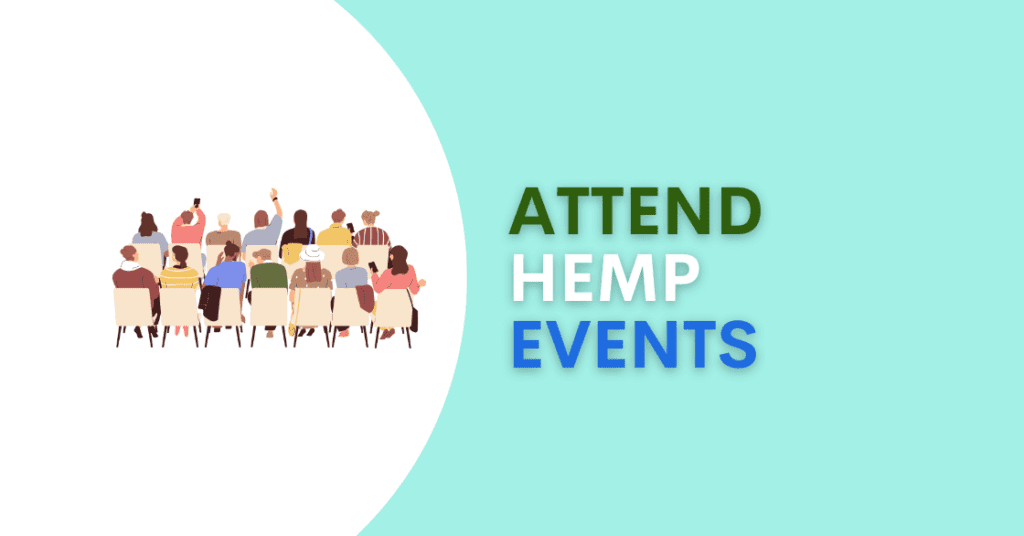 5. ATTEND HEMP INDUSTRY LIVE EVENTS
There are more and more LIVE Hemp Events happening around the world, both online and more importantly offline/in person.
One of the best resources for finding hemp events near you is hempevents.org by the founder or NoCo Hemp Expo, Morris Beegle
And of course you can find plenty of great online hemp events as well in whichever hemp industry niche you are a part of, whether that's hemp building, hemp clothing, hemp fabrics, hemp farming, you name it.
There are tons of live virtual events happening all the time. So just google the niche you're in with the word hemp and online even or webinar and you will find plenty of options.
You'll find tons of new hemp marketing tips at these events as well!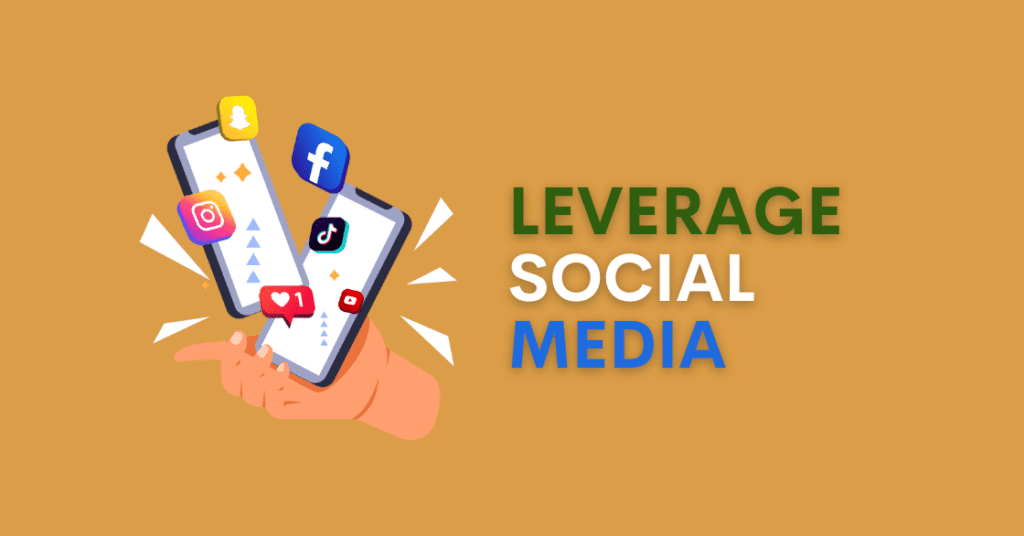 6. LEVERAGE SOCIAL MEDIA PLATFORMS
The secret with social media platforms is being consistent. So if you were going to get on twenty different platforms and hardly post on any of them, I would far rather you pick one and post every day – even 3 times a day if you can.
This can get tricky, but some brands like to pick a theme for each day. So Monday's could be all sharing a quote, Tuesdays could be showing a product spotlight. Wednesdays could be showcasing a customer. Thursdays could be something funny, and so on.
The other thing to keep in mind with social media, is knowing your audience and where they hang out. Younger groups of people typically hang out on Tik Tok or Instagram, whereas more mature groups hang out on LinkedIn and Facebook… but that's why it's important to really know who you serve and where they hang out, so you can be sure to be in front of them.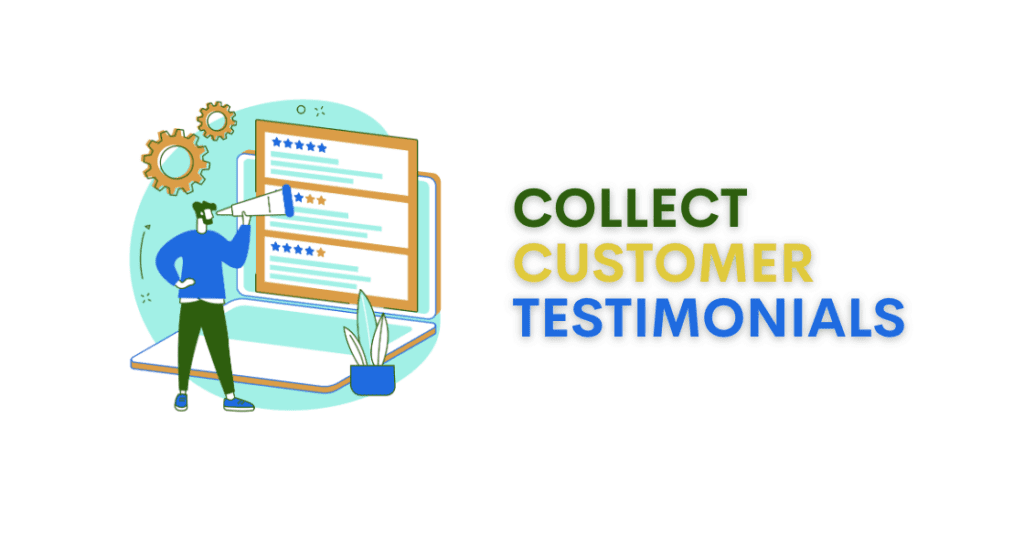 7. GET CUSTOMER TESTIMONIALS & REVIEWS
Understanding the entire customer journey is essential, for helping carry your customers down the buying process. 
But once they become a paying customer, the next best thing for you to get new customers is getting a positive review or testimonial about their great experience with you, or your product or service.
This could be done manually by sending out an email, or making a phone call to ask how their experience has been. And if they say good things, that's your chance to ask if they mind if you use their feedback on your website or in your marketing.
Most people won't mind at all, especially if they are happy with their experience.
If you want to automate this process at all you can use tools like SiteJabber, YotPo or TrustPilot.
8. GET EMAIL SUBSCRIBERS & EMAIL THEM
This might be the most valuable of these hemp marketing tips we share on this page.
If you want to create raving fans, and get the most value out of your customers, then having an email marketing strategy is so essential.
I know, we can hear you now, "people hate getting emailed." But here's the thing… if you're providing awesome content, and are really considerate when you send emails, people DO want to hear from you.
Think about it, there has to be at least handful of brands that you totally love hearing from. Whether then send you discounts for their products, or links to valuable resources, or even quick updates on what they are up to as a company, you appreciate hearing from them.
And yes, people will unsubscribe from your list, but you know what? That's okay. It's actually good. You don't want people on your subscriber list that don't engage with your emails because it can actually hurt your deliverability.
If you need any help setting you your email marketing campaigns, that is definitely something we can assist you with. Just schedule a free discovery call with us here so we can learn more about your goals and needs to create something custom for your hemp brand.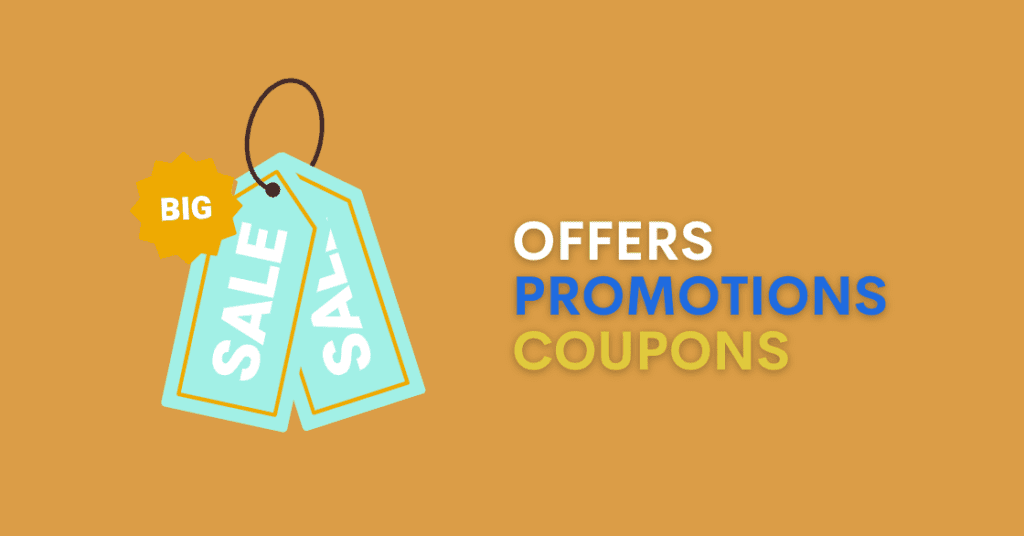 9. OFFER PROMOTIONS, SPECIALS & DISCOUNTS
Not every business is set up to offer promotions or discounts, but you can get really creative on how you do new product launches, or specials if you have the margins to work with.
What's great about offering discounts, promo codes or coupons on your website is that it's a great way to build your subscriber list.
So the use of banners, popus (although be careful about using these too much), and sending out email promotions is a great way to keep your sales steady and consistent.
You can also send out any of your discounts or promotions on social media. But try not to do that more than 20% of the time, otherwise you come across as too salesy.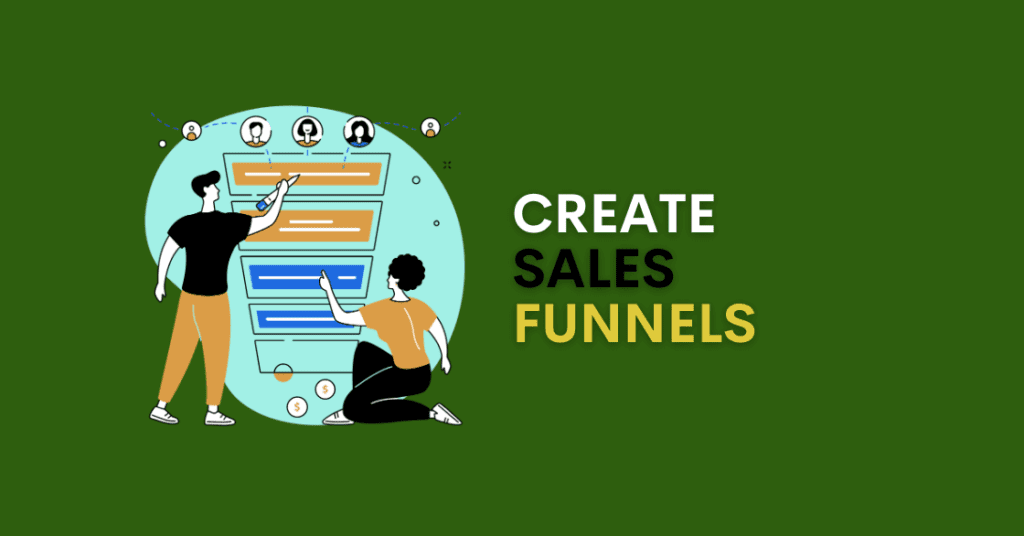 10. DEVELOP MULTIPLE SALES FUNNELS
The most advance marketers don't just create products pages, content pages, or blog posts.
If you want to maximize your profits and revenue then you'll want to start thinking about and investing in targeted sales funnels for your hemp or CBD products and services.
Before getting to deep into creating a sales funnel though, it's crucial for you to understand what the Customer Journey is, or as DigitalMarketer calls it: The Customer Value Journey.
Basically, the idea is very similar to personal or intimate relationships. There are stages and phases that every relationship goes through.
Image you meet a person for the first time and you're really attracted to them. You're not going to propose to them right then and there, right?
Well, if you're crazy you might, and if the other person isn't crazy then they are going to tell you to hit the road, and they are going to run the other direction.
It's the same in marketing. Did you know that it typically takes on average about seven times for a person to interact with your brand before making a buying decision with you? This is is called the rule of 7.
So that's why having a content marketing strategy, being on social media, and an email marketing strategy is so crucial.
The more "touch-points" you have for a customer to engage with your brand, the quicker you can carry then down that customer journey to become a buying customer, and ultimately a raving fan, and ambassador of your brand.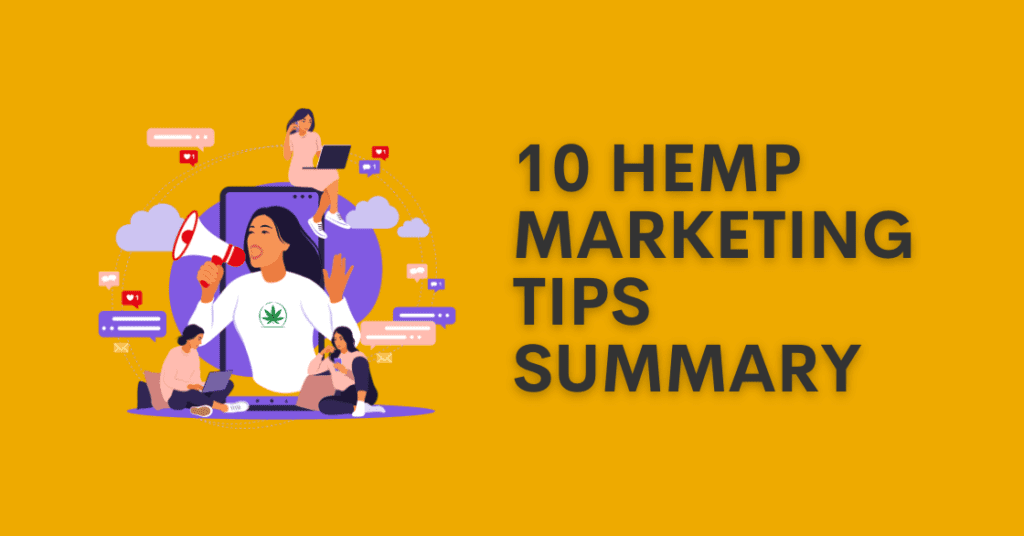 HEMP Marketing Tips Summary
If you didn't notice, HempAware is a Hemp & CBD Marketing Agency. So we live and breathe this stuff every day.
Although we specialize in hemp-based products, we are happy to work with cannabis based companies as well. But if you're looking for a more Cannabis specific marketing guide here is a great resource.
Our foundational knowledge and experience is directly with working with hemp and the many types of products it can produce, and secondarily we marketing alchemists. We love the psychology of selling, for the purpose of making this world a better place, and helping hemp and CBD companies like yours succeed.
Because the world deserves your quality products and we know it will transform lives for the better.
So these hemp marketing tips, are just the tip of the iceberg in terms of what we have to offer you and your team.
So if you want more great content like this, then we encourage you to grab a copy of our Hemp Entrepreneurs eBook called DO ONE THING HEMP and join the HempAware Club here.