HOME IS WHERE THE HEMP IS
BRAND STRATEGY | BRAND IDENTITY | WEBSITE DESIGN 
Bulk Hemp Warehouse is a purpose driven brand that offers bulk raw hemp seed and fiber based products to an international market.
They are super passionate about transforming consciousness on the planet with hemp, but feel stuck with their marketing and brand messaging.
They love what they do and believe in their products, but they feel that the current state of their branding and marketing is really holding them back from experiencing the growth the deserve.

The compelling event for Bulk Hemp Warehouse to reach out to HempAware for their services?
To improve the overall image and presence of the Bulk Hemp Warehouse Brand, to better represent their professionalism and passion to help them better serve their customers, and give them an improved shopping experience online.

Bulk Hemp Warehouse wants a brand they feel confident about, and messaging that draws in their most ideal customers.
They want to have a platform and buying experience that not only wow's their prospects, but inspires and empowers them with the information and education they need to succeed with their hemp materials.
They want the buying experience on their website and over the phone to be enjoyable and seamless, which is why they sought HempAware to help them solve this challenge.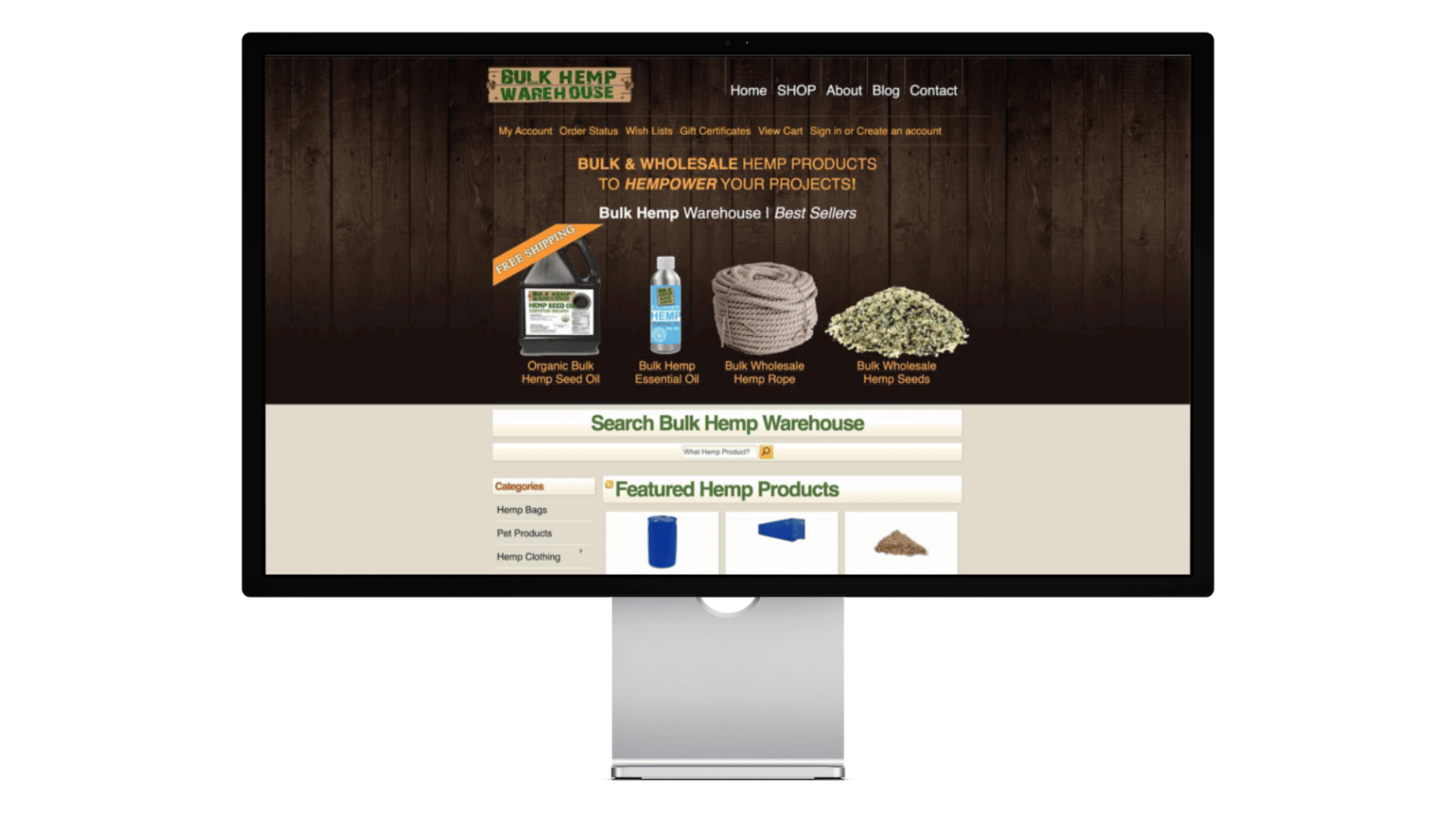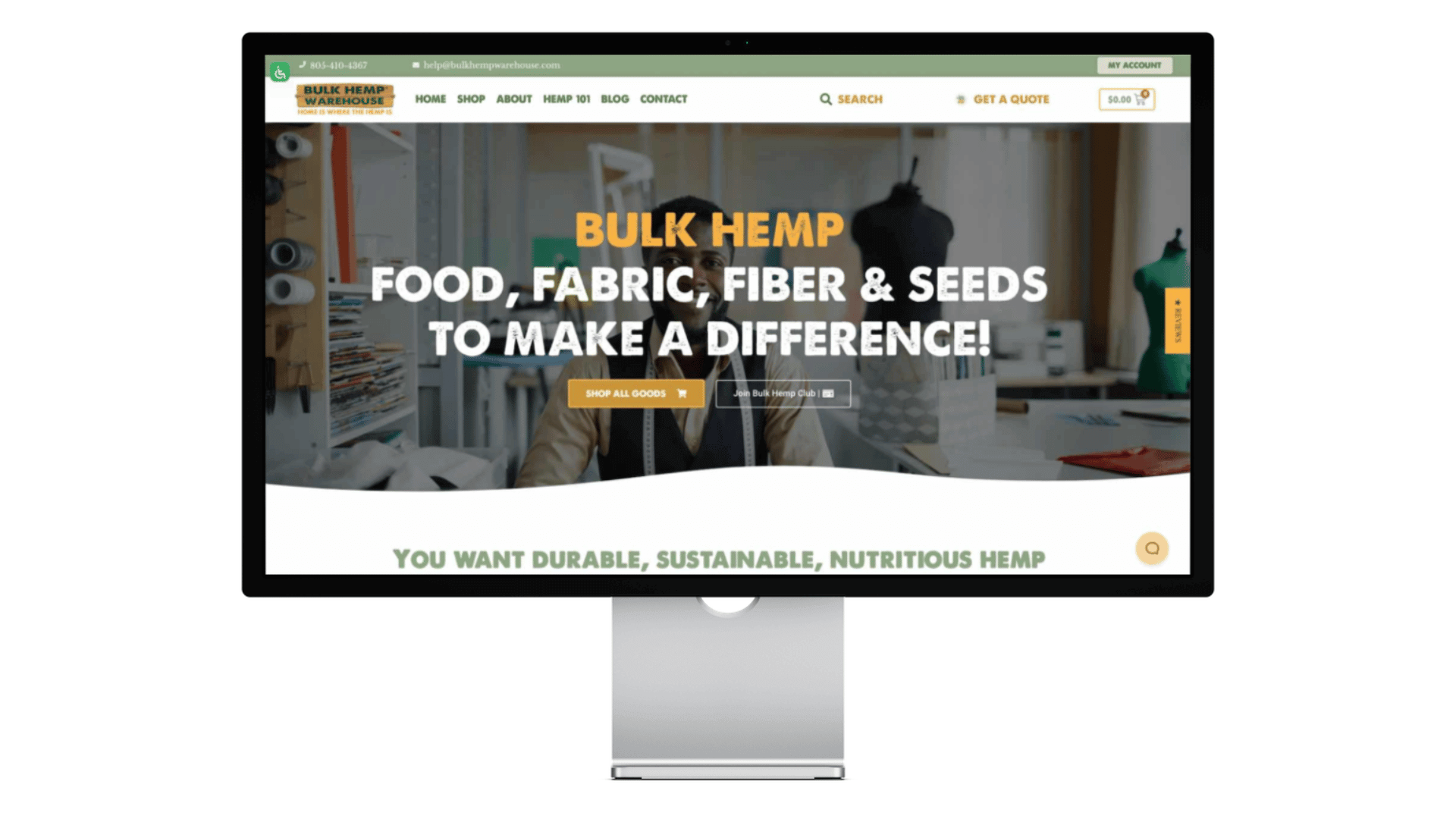 BEFORE & AFTER OF BULK HEMP WAREHOUSE WEBSITE
If you want a custom brand and or website let's chat.

OUR DESIGN & CREATIVE PROCESS
Through our strategic process we developed a new brand identity system, that was then used to create a new website, and empowered the BHW team to more easily create and publish marketing materials and sales campaigns for their brand.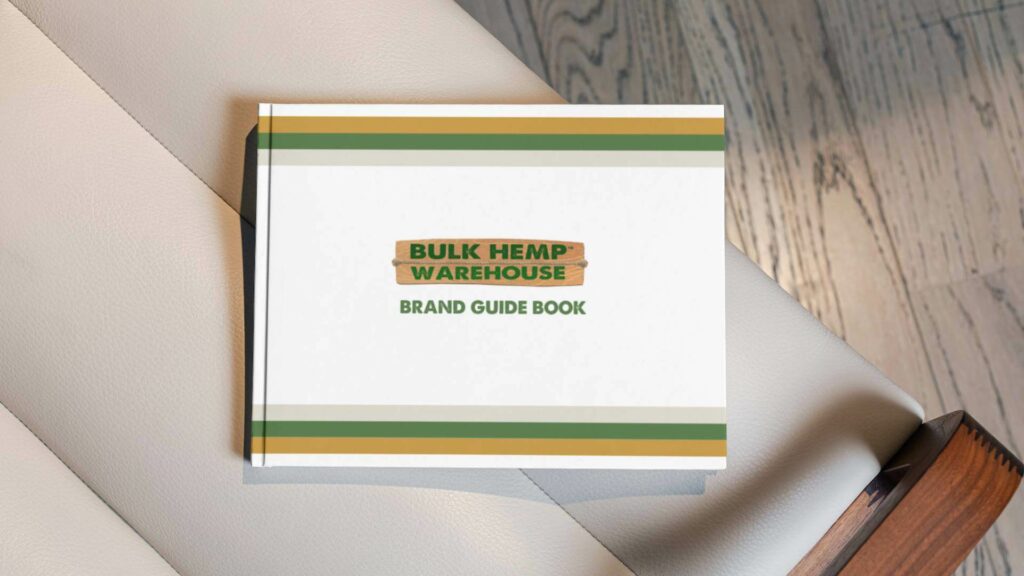 To begin our project we aligned on the vision and goals for the NEW brand.
We created clarity and mapped out the direction and goals for the NEW Bulk Hemp Warehouse brand.
The results was a Brand Guidebook that was used to inform all future marketing and design assets for the BHW Brand.
We reviewed the existing competitors in the market and discovered how the BHW team offers a unique and different experience from all the other bulk hemp companies on the market.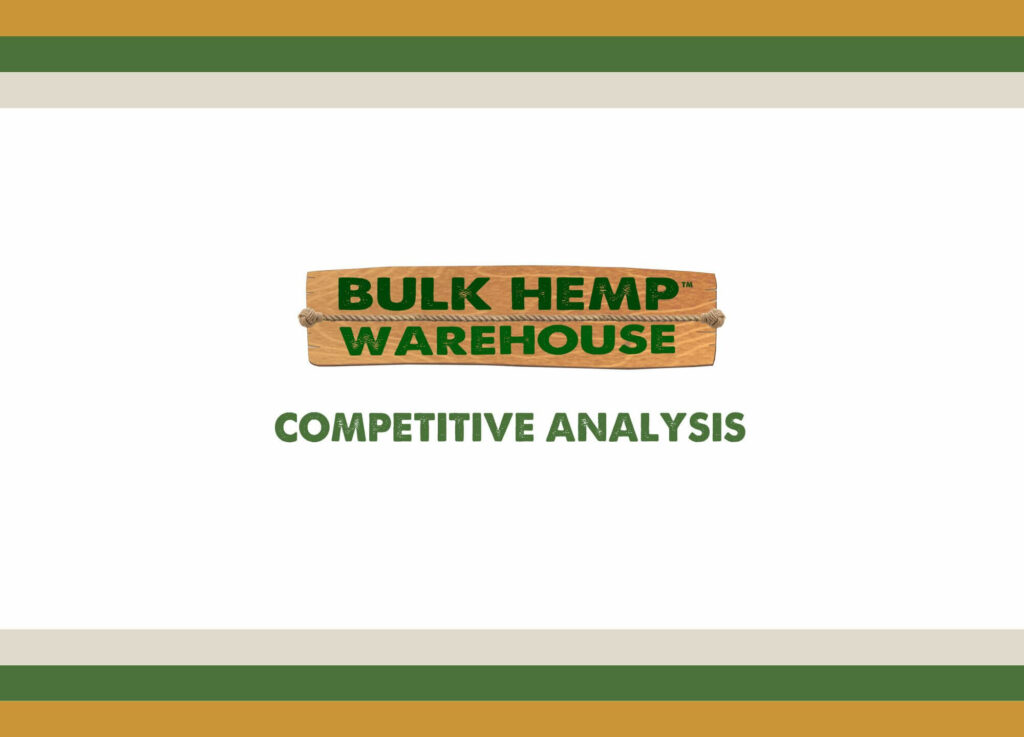 We developed a marketing strategy and messaging framework that they could deploy in all of their marketing efforts, from email marketing, social media, to sales call on the phone.
We helped create scripts, and formulas they could use when creating any sort of marketing assets for their brand.
We then used the brand identity system that we developed, that was in alignment with their values and goals as a company, and implemented the new brand identity into their website, and all of their marketing assets.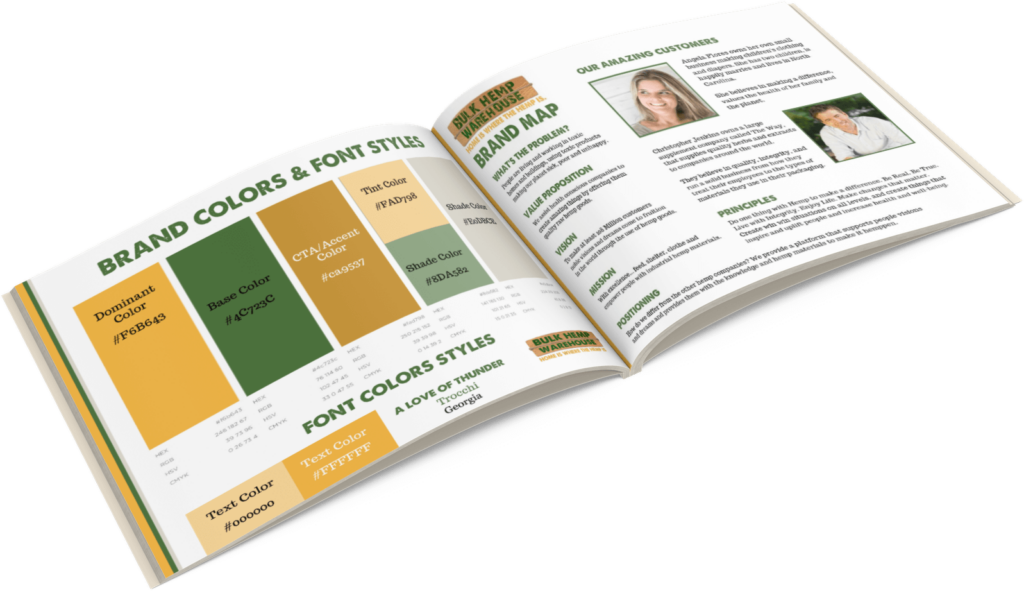 A solid and clearly defined brand identity helps the creative process for all future marketing assets much easier to produce. And brand consistency leads to customer loyalty and memorability.
If you want a custom brand and or website let's chat.
The rollout of their new brand identity was a 6 week process, and gave them a refreshed sense of excitement and passion for fulfilling their mission.
We created several of marketing assets like printed hemp collateral materials, from business cards, letterheads, and sales materials, to updating all of their social media profiles with their new brand identity.
After the new website was launched they immediately started seeing an increase in conversions and sales, and got tons of feedback from their customers that they loved the new look and shopping experience.
Bulk Hemp Warehouse continue to experience growth and a strong sense of company alignment, while attracting more of their ideal customers.
BRANDING & MARKETING ASSETS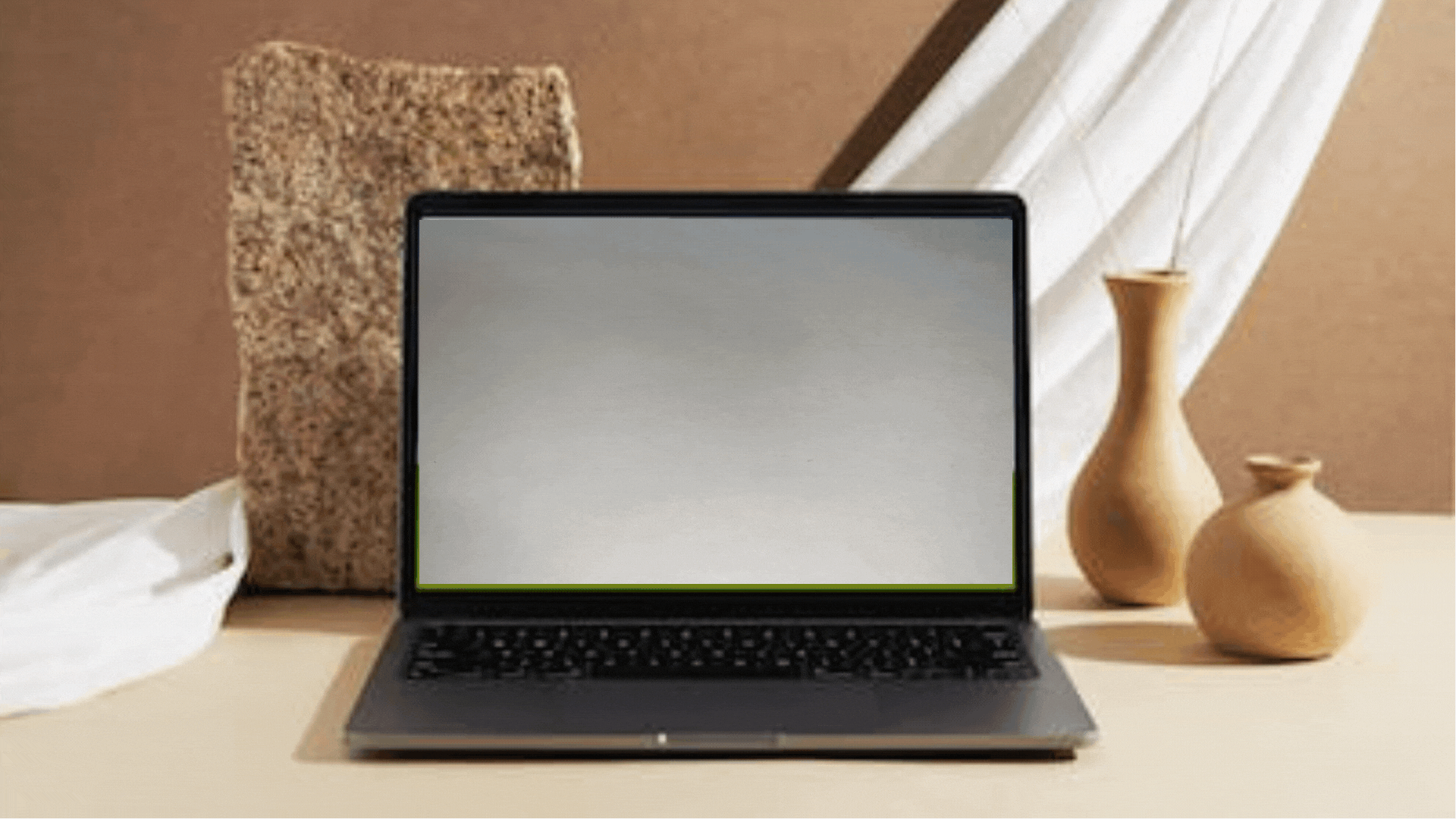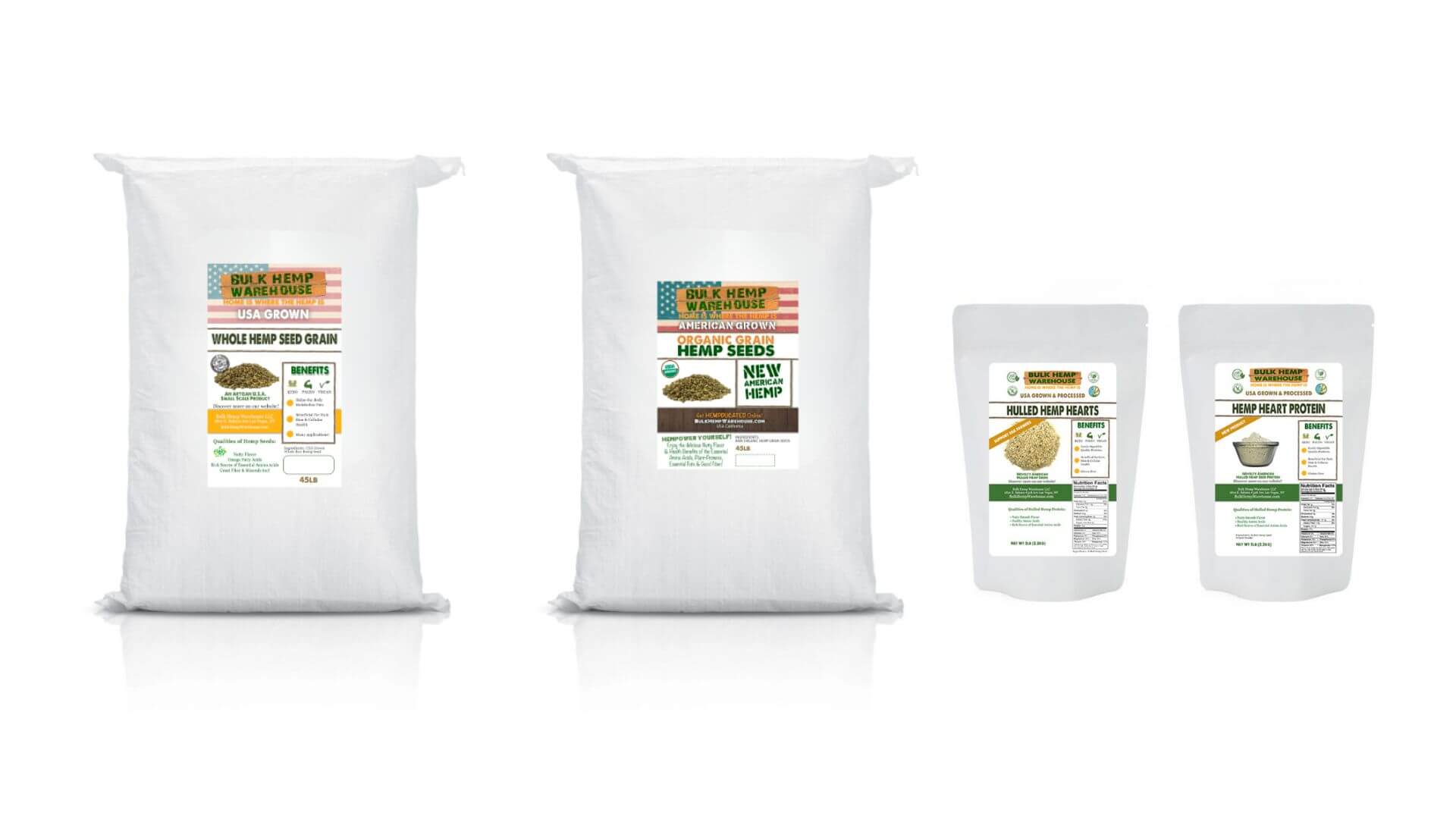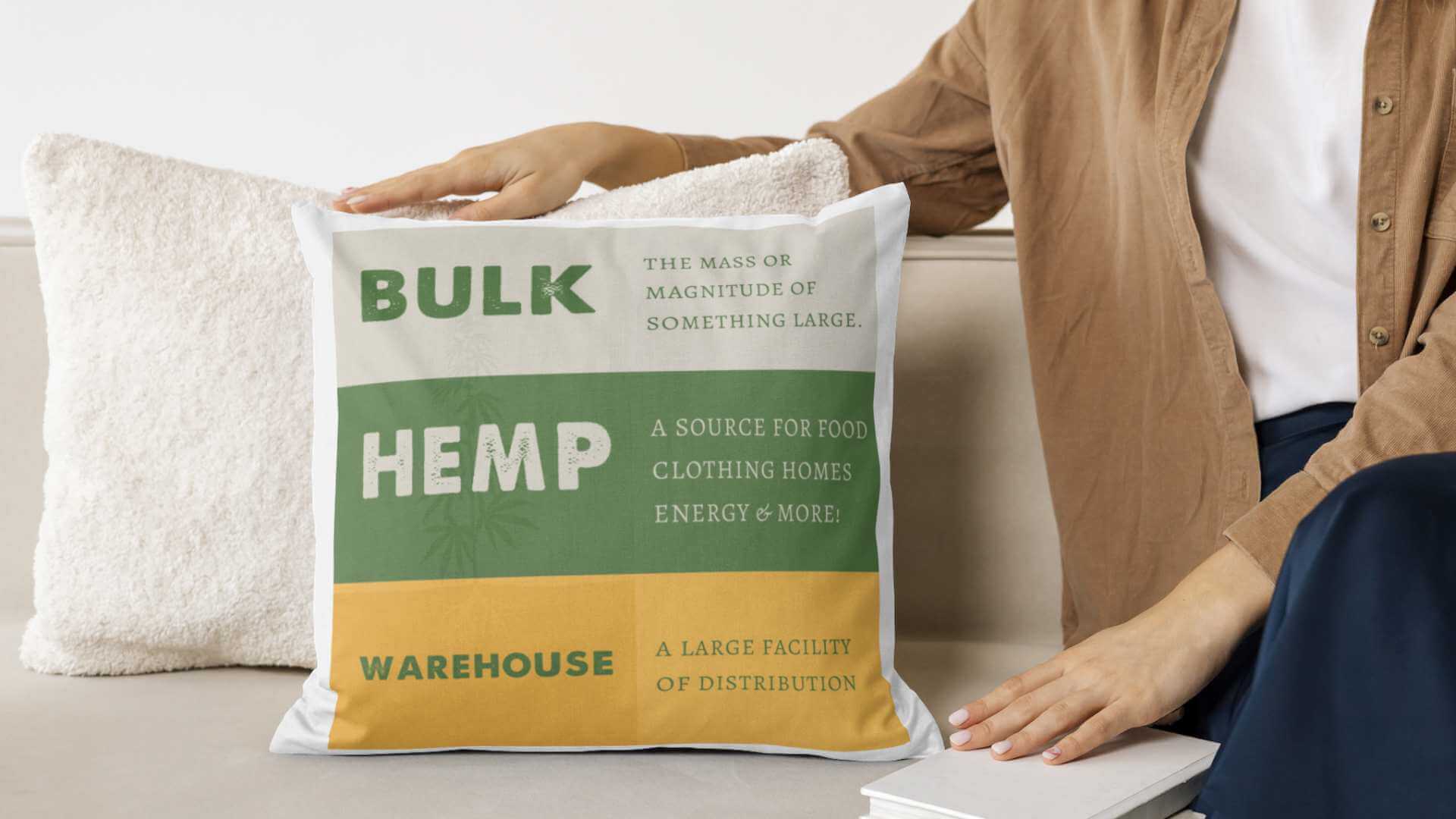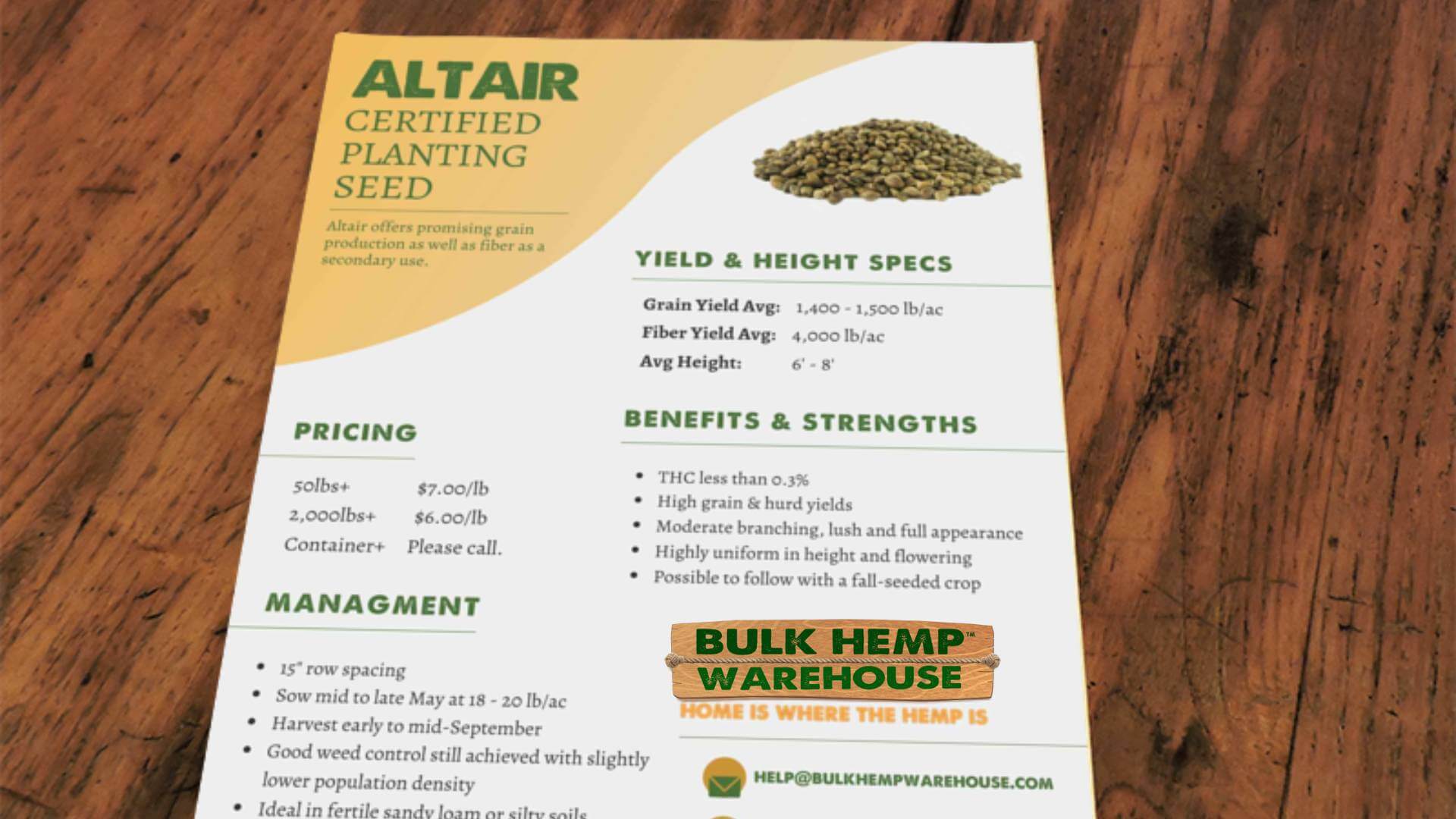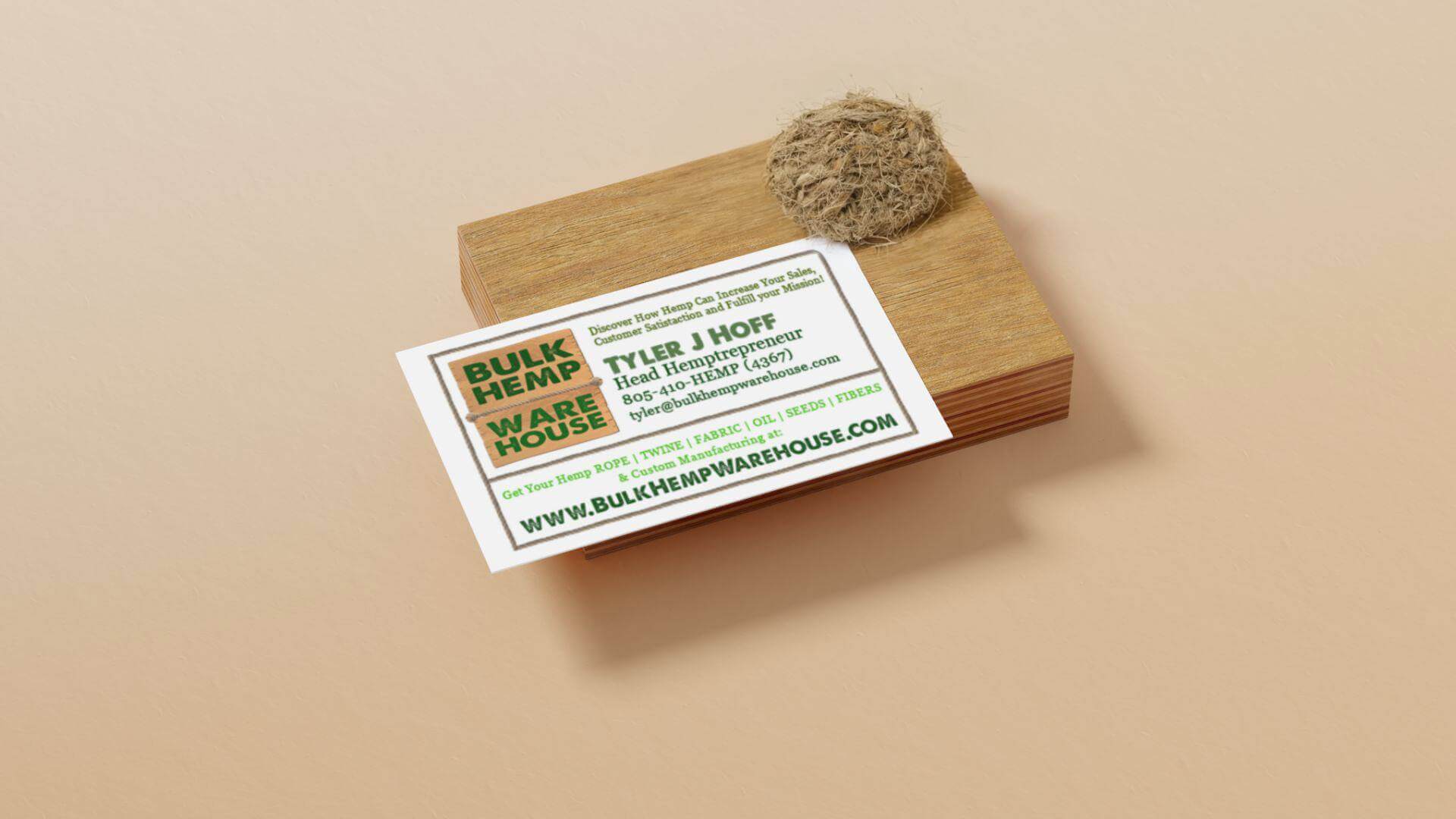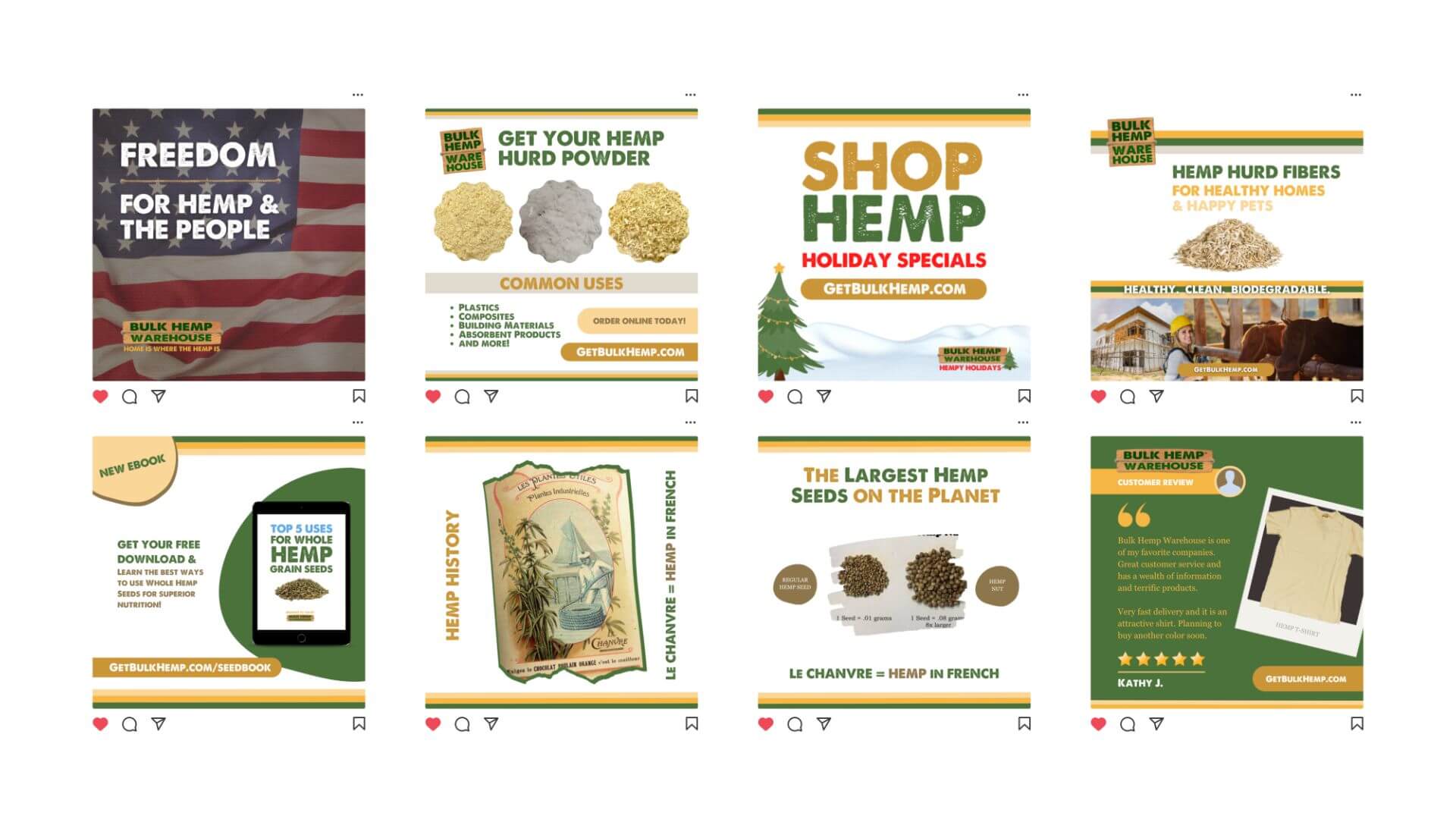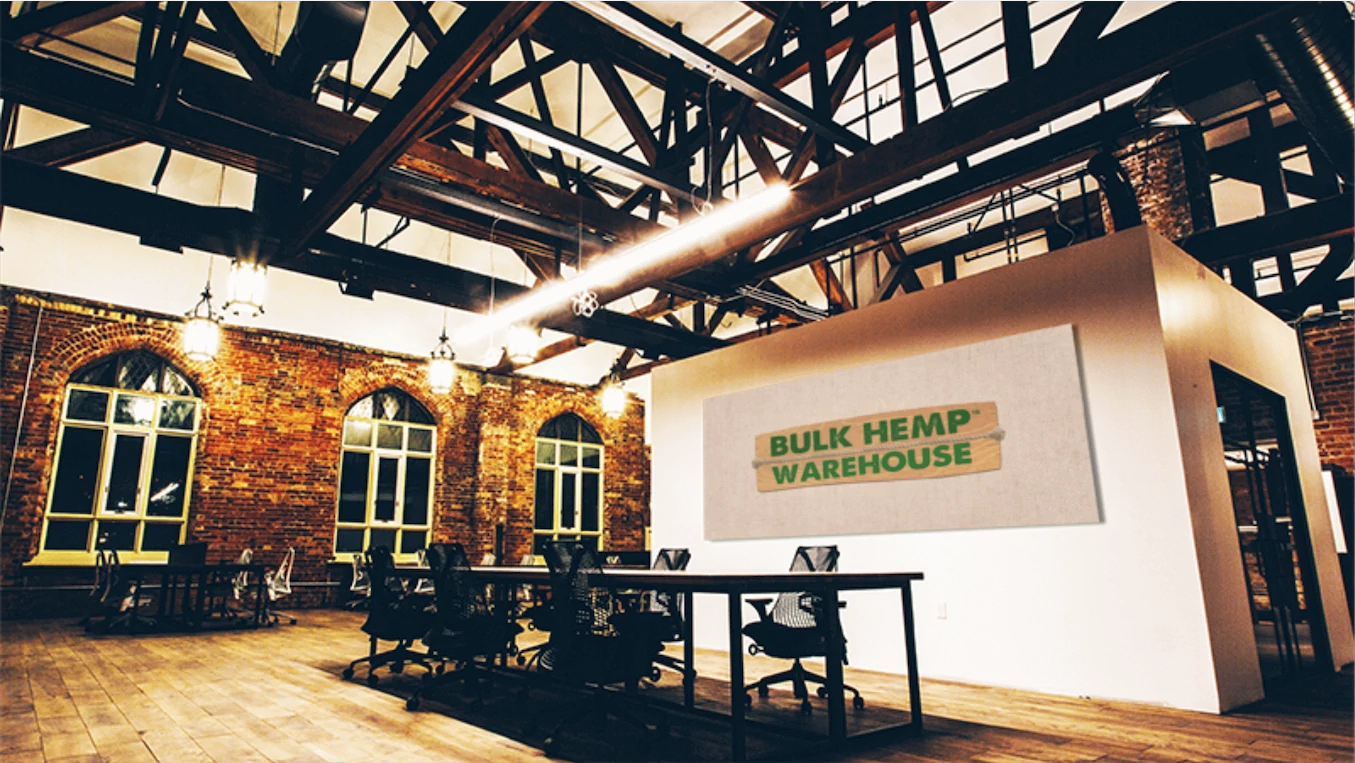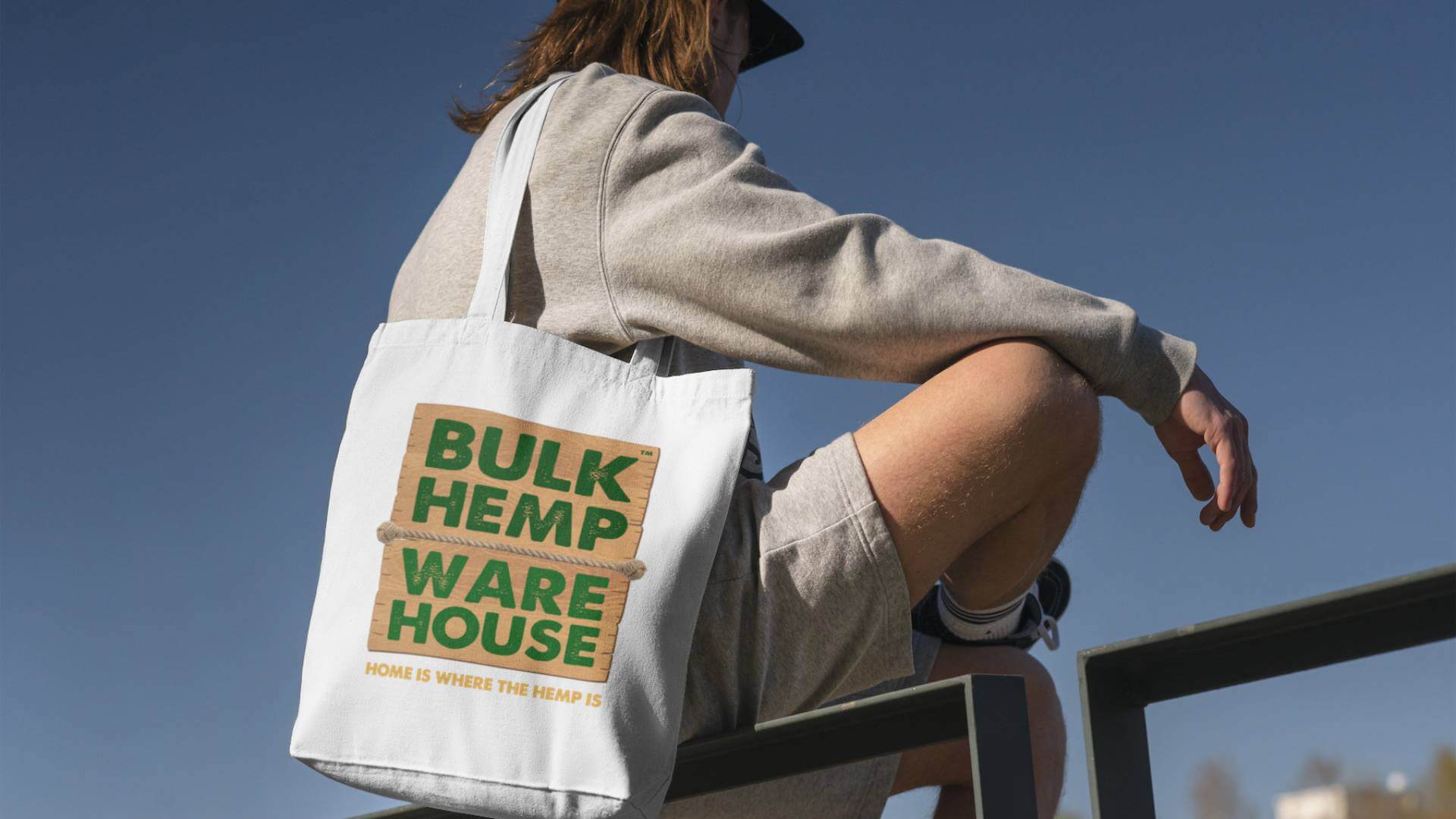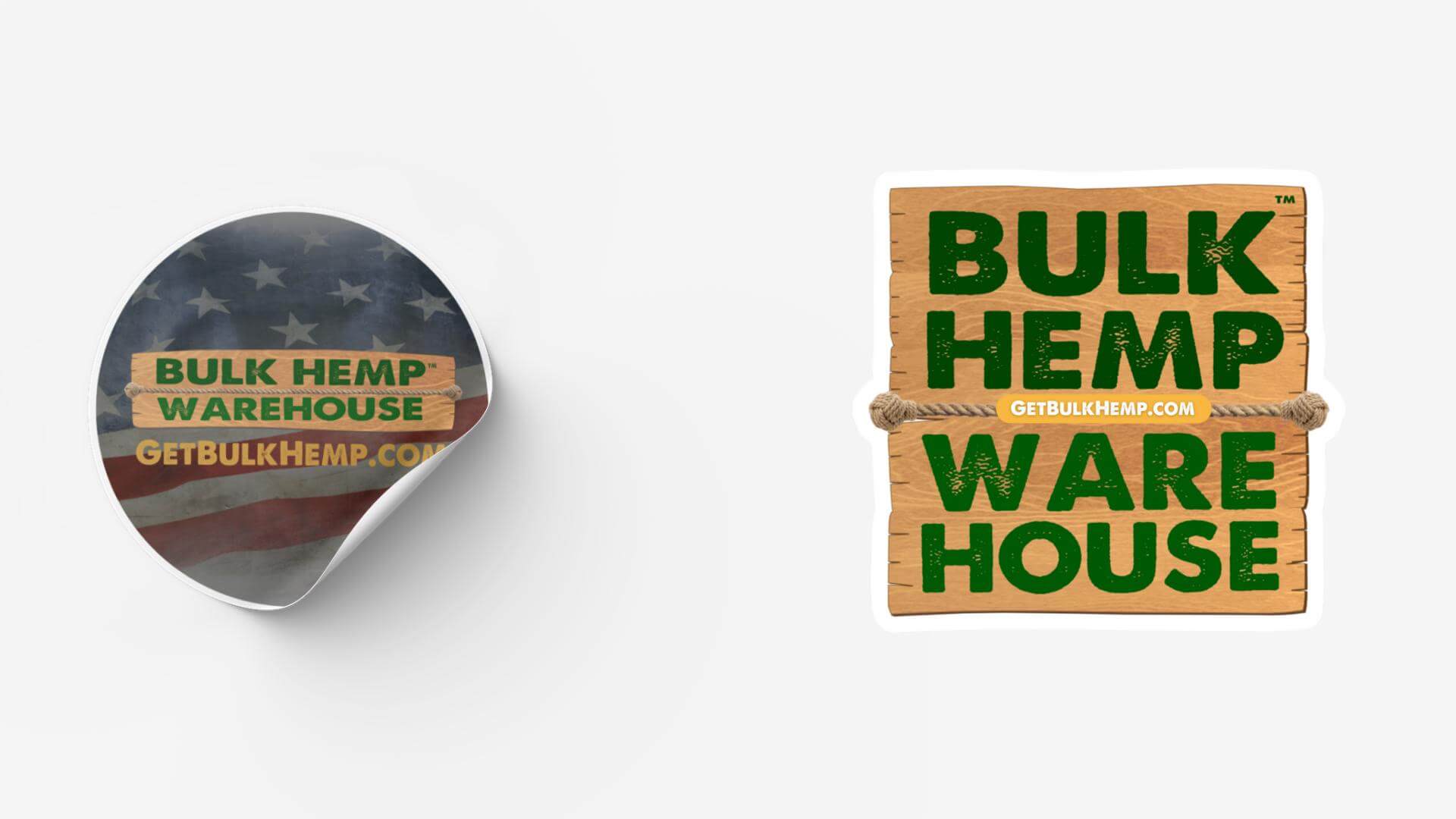 Redesigning the Bulk Hemp Warehouse brand and website allowed their message to be much more clear and attract their more ideal clients, and convert more of the traffic that was coming to their website. They've received many positive messages from customers that they are really enjoying the new shopping experience, and feel really connected to the brand and company mission and purpose. Not to mention sales have been going up ever since the rebrand and redesign.
WHAT BULK HEMP WAREHOUSE CUSTOMERS HAVE TO SAY



SERVICES Bulk Hemp Warehouse RENDERED
Brand Strategy
Brand Identity
Website Design
Marketing Strategy
SEO
Content Marketing & Creation
If you want a custom brand identity & strategy pack and or a brand new website that gets you sales let's chat.