We are so excited to announce our CRM for Hemp Companies!
Over the course of my 18-year journey in the hemp industry, I have observed the rise of several notable hemp companies and entrepreneurs that have achieved remarkable success.
At the heart of their operations, an element that has remained consistent is their ability to implement effective strategies for Customer Relationship Management (CRM). Let's delve deeper into the significance of having a robust CRM for your hemp company.
A CRM, at its core, is the process used by companies to manage and analyze customer interactions and data throughout the customer lifecycle journey.
The main goal of maintaining and managing a CRM for your hemp company is to improve business relationships, retain customers, and drive sales growth.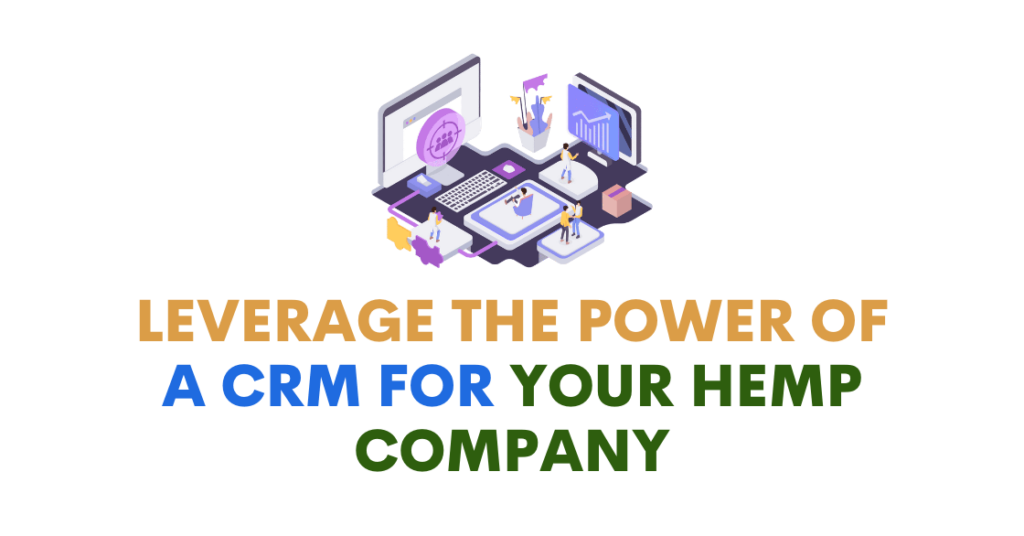 Here are the key reasons why hemp entrepreneurs must leverage the power of a CRM:
Streamlined Business Operations: A solid CRM system effectively organizes customer information, making it easily accessible for business operations. Whether it's about tracking sales, customer behavior, or inventory levels, a CRM can streamline operations—making things easier and more efficient, especially as you grow your team and company.
Improved Customer Service: With a CRM, you have a centralized hub for customer information. This means that all your team members can access the necessary customer data, facilitating faster and more personal customer service. This is pivotal in the hemp industry, where understanding customer preferences and issues can mean the difference between growth and stagnation. And having that unique advantage over other hemp brands will make you more memorable and desirable to work with.
Intelligent Marketing: CRM systems can help you understand which products are selling, who is buying them, and how they're finding them. This is invaluable data in formulating strategic marketing campaigns to specifically target potential customers within the hemp industry, or bring in in customers from other markets.
Scalability: As your business grows, so does the volume of your customer data. A CRM system can easily grow with your business, making it a favorable long-term investment. This system is built to handle increased data, expanded sales, and extended customer communication channels.
Boosting Sales: By effectively tracking customer interactions, a CRM can impact your bottom line positively. It facilitates the identification of potential sales opportunities, helps optimize marketing efforts, and improves customer service—

ultimately leading to increased sales.
Investing in a CRM for Hemp Companies
In essence, investing in a CRM for your hemp company would lay a solid foundation for the thriving growth of your hemp business. Implementing this technology is not about following a trend; it's about equipping your business with a tool to forge stronger customer relations and nurture growth.
If you're struggling with staying focused, and knowing who you should be following up with, and you're challenged with how to convert your leads into sales, then a CRM is for you.
Surely, developing your hemp company's success in today's highly competitive market demands a deep understanding of your customers' needs and behaviors.
By adopting a reliable CRM system, you can immediately start taking advantage of the benefits of streamlined operations, enhanced customer service, efficient marketing, scalability, and increased sales.
Differentiate yourself and be better than the rest in the hemp industry with the right CRM today.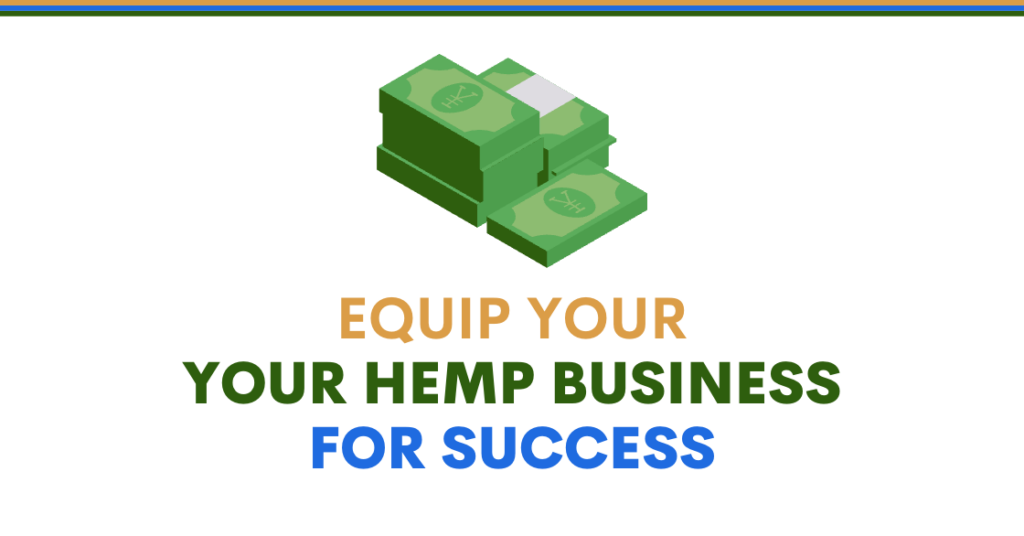 Equip Your Hemp Business for Success
Are you a hemp entrepreneur grappling with disorganized customer data, disjointed marketing strategies, and uncertainty about your sales growth?
Overcome these challenges with our all-in-one marketing platform—a dynamic, industry-specific solution tailored to your unique needs and goals.
A Comprehensive Marketing Solution for Your Hemp Company
Our marketing platform is more than a CRM for hemp companies—it's a comprehensive solution that centralizes all your marketing activities and customer communications.
Built on extensive industry insights, it promotes strategic and data-driven decision-making.
This platform offers a snapshot view of your business performance, enabling quick adaptations to market trends and consumer behavior.
Simplify your life and work by getting rid of unnecessary tools and platforms and unify your marketing efforts.
Envision Streamlined Operations and Heightened Sales
Imagine having all your marketing activities under one umbrella—from monitoring purchase histories and identifying sales opportunities to launching ad campaigns, measuring ROI, and continuously refining your marketing efforts.
Picture a platform that manages your customer information, effectively engages your clients, and successfully increases your sales. That's exactly what our hemp marketing platform delivers—a comprehensive, seamless, and user-friendly solution for all your marketing needs. It's actually a lot more than just a CRM.
And the best part? It's easy to use, demands no advanced technical skills or extensive training—making it a perfect option for all hemp entrepreneurs and companies, be it startups or established companies.
Dominate the Hemp Market Today
Isn't it time you geared up your hemp business with a tool designed for growth? Forge ahead in your market by harnessing our all-in-one marketing platform specifically designed with hemp companies just like yours in mind.
Request a demo, or get in touch with our team to learn more about how our solution can revolutionize your marketing efforts and strengthen your business's success trajectory in the booming hemp industry.
Accelerate your growth and start a thriving journey in the hemp industry with HempAware's CRM for Hemp Companies!
Revamp Customer Engagement: Email Marketing
Email marketing remains one of the most effective ways to reach and engage your audience. Our platform offers easy-to-use email campaign tools, allowing you to maintain a healthy relationship with your customer base.
It enables you to send personalized, targeted content that resonates with your customers and fosters loyalty.
With the added provision to track open rates, click-throughs, and conversions, our platform brings you a step closer to perfecting your email marketing strategy.
Lastly, we offer the latest and cutting edge AI technology that allows you to send targeted messages to your subscribers based on their activities. Set it up once and watch the magic happen.
Increase your Conversions with Instant Connection: Text Messages
In today's fast-paced digital age, effective communication means instant connection. Our CRM for hemp companies includes a sophisticated Text Message feature for initiating real-time conversations with your customers. We even have a missed call text back feature that allows you to follow up automatically with people, so you don't lose out on missed opportunities.
Whether you need to share product updates, promotional messages, or reminders, our tool reassures you of immediate, personal communication—increasing engagement and customer response rates.
We even have the ability to send invoices and payment requests straight to your customers phones.
Automate Your Sales Strategy: Sales Funnels
Empower your sales strategy with highly-functional sales funnels. Our platform helps you create and manage comprehensive professional sales funnels, guiding your potential customers from awareness to conversion, to raving fan.
Utilizing data insights, you can easily identify bottlenecks, optimize your funnels, and simplify the buying process—all of which contribute to a heightened customer experience and increased sales.
We have tons of professional templates to choose from, that are totally customizable.
Increase Your Efficiency: Automation
Imagine all your marketing tasks running smoothly, without any manual intervention—imagine automating your marketing and sales.
Our CRM for Hemp Companies integrates sophisticated automation capabilities, freeing you from time-consuming tasks, and enabling focus on formulating strategy and ensuring business growth.
From automatic responses to customer emails, tracking analytics, to managing customer life cycle stages, and sales pipelines, our tool maximizes efficiency and minimizes manual errors.
Harnessing these powerful tools from our all-in-one marketing platform, you can streamline your operations, diversify your marketing strategies, and boost your overall business profitability in the hemp industry. Take advantage of these great features today and embrace your hemp business growth on your own terms.
Say Goodbye Complex Marketing
If you've kept up with us till now, well, hats off! Your journey through this post—much like navigating the tricky waters of the hemp industry—can feel a bit like riding a unicycle through a swarm of bees. It's a balancing act; you're multitasking, and boy, those bees are relentless.
Our all-in-one marketing platform is your suit of beekeeper's armor—it's the bike with training wheels, the Zen master of the CRM world, the superhero tool you've been waiting for.
We've covered everything from the ins-and-outs of email marketing, the instant hit that is text messaging, the customer-captivating sales funnels, to the magic brewing automation.
All to help you shed light on the overwhelming maze of managing customer relationships, marketing campaigns, and sales strategies.
So, now that you've taken a peak into the capabilities of our super platform (CRM for Hemp Companies), isn't it time to trade that unicycle for a luxuriously smooth ride in the marketing express lane?
Drop the juggling act and pick up the phone instead—book a demo call with us today, and let's hit the gas on your hemp business success journey!
Because remember, behind every successful hemp business, there's a robust, smart, and intuitive CRM system smirking humbly in the background. It's time for you to meet yours!
And as a final note, we want to remind you that we are on a mission to transform consciousness with hemp. More than 18 years ago we realized that hemp was the most powerful vehicle to provide FOOD, HOMES, CLOTHING and so much more. And that is why we are dedicated to your success. We can't wait to work with YOU and help bring your vision to fruition with hemp.