This is one of the COOLEST EVENTS in the USA, put on by the Hemp Industries Association, Dr. Bronner's, VoteHemp and the like!
If you haven't been a part of a Hemp History Week event, you may have seen your local Whole Foods or health food store celebrating with a section in their store, dedicated to hemp-based products.
This even is celebrated and endorsed by the likes of Ziggy Marley, John Salley, Dr. Andrew Weil, Joel Salatin, and many more!
There are so many ways to be a part of Hemp History Week, that there's no EXCUSE NOT to participate!
You can through you own event in your area, or take a look at the HempWeek Calendar, to see what's going on already near you the first week of June!
Of course, every week at HempAware is Hemp Week, so it's important to remember that there will also be events during the preceding weeks before June – like celebrating hemp during Earth Day for example!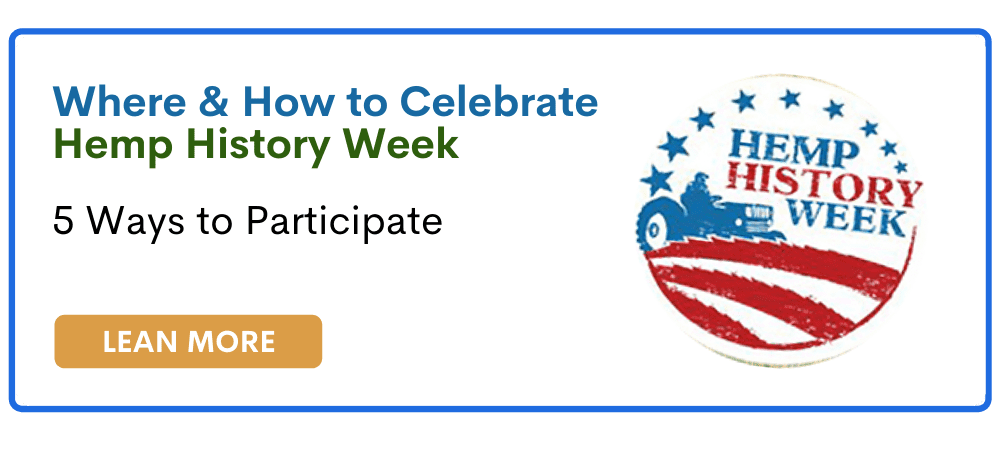 ---
5 WAYS TO PARTICIPATE IN HEMP HISTORY WEEK
OVERVIEW of the 5 WAYS TO GET INVOLVED:
Share #HempWeek with your Friends and Family.
Host an event in your local area. And Contact the Press!
Share some Hemp History with your Friends, Family, Representatives, Educators, Law Enforcement, and Community!
Create some content like this post.
Attend an Event Near YOU!
---
1. Connect with & Share #HempWeek on Favorite Social Platforms:
Check out the Hemp History Week Resource Portal for great content to share!
The Hemp History Week Resource Portal has all the resources and education you need to create a fun and successful event!
​Find create content for Social Media as well!
2. Host an Event in Your Local Area. And Contact the Press!
Celebrate Hemp's Long History in the USA and Everywhere!First, if you haven't already visited the Event Registration Page on the Hemp History Week website, then go sign up for your event today!
If you have a school, health food store, park, theater, gymnasium, or another place that's great for events, YOU CAN HOST A SUCCESSFUL HEMP EVENT!
After you organize your event Register on the Hemp History Week Events Page, then you can start reaching out to your local newspaper and magazine publishers, to let them know about your event, and how great it's going to be.
Let them know you'll have handouts, stickers, and educational learning material demonstrating many of the AMAZING benefits, and uses of industrial hemp!Check out some of the Newspaper Articles I was able to get over the years. And on this page you'll find more Hemp History Week's Press Coverage.
One of my mentors taught me the power of the press.
The HHW website will provide you with all the materials you'll need to provide to the press. Such as this great Press Release here.
​That same mentor also taught me, that in your press release, to focus on WHO, WHAT, WHEN, WHERE, WHY, and HOW.
It's also a good idea to pick up an actual newspaper or go online and find a writer or journalist that you think would share a great story about your event and someone who would be open to Celebrating Hemp History!
So what you do is read a few of their articles, so that when you email them you can point out a few things you like about their writing or style or something like that.
And after you edify them a little bit, and attach your Press Release, use words like, "I really believe this is a Newsworthy Story Worth Covering."
Granted, maybe you're not able to have a formal event, but if you know someone, or you yourself have a restaurant, you can use hemp foods on your menu in more than one way ~ while educating the patrons about the amazing benefits, uses and history of hemp!
Here's an awesome resource for Restaurant and Dinner Party Ideas!
3. Share Hemp History with Your Community!
If you aren't able to find a local #HempWeek event, or you don't have the wherewithal to organize your own event…
Maybe you can reach out to your friends, family, state representatives,city representatives, law enforcement and the like with some hemp educational materials!
And here's a great resource page about hemp's history.
Also you can show them this video for 2018 Hemp History Week!
4. Create Some Content Like this Post.
Do you have a Blog, Website, YouTube Channel, or Social Media Account?
Well… you can create some of your own inspiring and helpful Hemp History Week content on your account!
The more content that gets out there the faster and more we can raise awareness about this god-given gift of life: Cannabis Sativa Hemp
---
HEMP: 1 Plant that Can Provide
FOOD | SHELTER | CLOTHING & 25,000 things!
---
If you're wanting to get artistic there are many great platforms that will make the content creation process much easier!
For example, check out Canva.com for great social media image ideas and a FREE graphics editor to customize your images!
Another great resource for content creation, if you're wanting to outsource it is Fiverr.com. You can get someone on here to create a blog post, infographic, or some other education piece of content related to hemp, or hemp history!
Then you can share it on Pinterest, Facebook, Twitter or whichever platform you enjoy most!
5. Attend a Hemp History Week Event Near YOU!
This is definitely a fantastic way to educate yourself about hemp history!
There's already 15+ events schedule at the time of this post being published.
So take a look here at which event is closest to YOU and mark it on your calendar!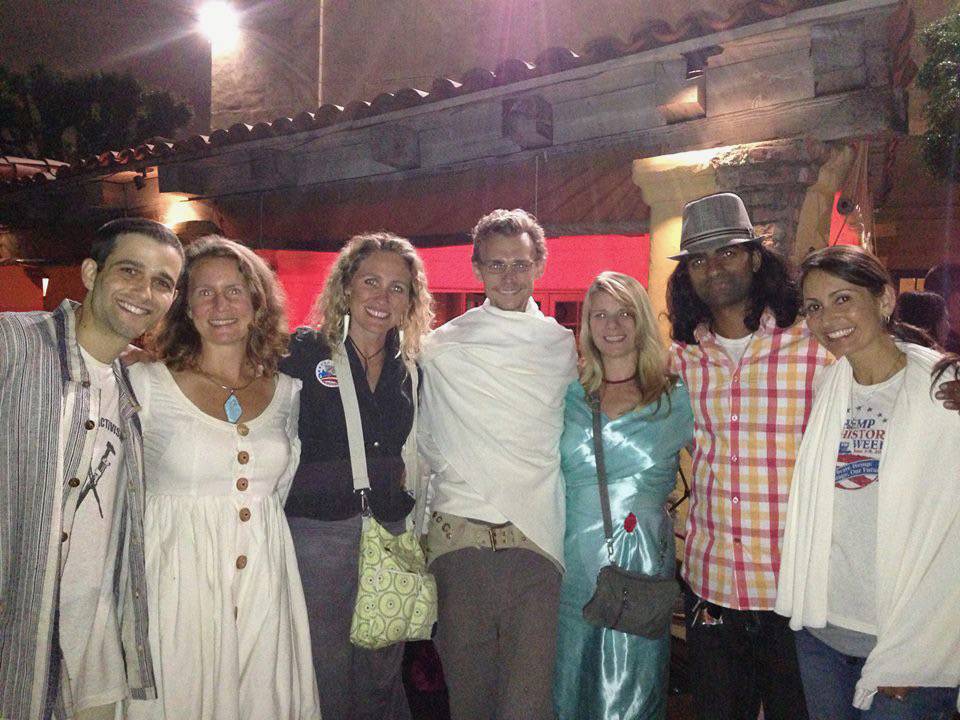 The GREAT THING about attending a LIVE Hemp History Week event is that you will likely get some hemp goodies to take home and to share with others!
If you register an event early enough, or when you attend an event, you will likely receive some hemp food samples, hemp stickers, posters, handouts and more!
Hemp History Week is Every Week
Even if you come across this post after the first week of June, it's crucial to still share Hemp History as often as possible.
This country was founded on hemp, as you may well know. And it's crucial that we bring hemp back to the people and live in harmony with ourselves and the plant!
We are major proponents of education here at HempAware, if you couldn't tell.
And one of the greatest ways to learn about anything is to experience it first hand. That's why going to a Hemp History Week event is so important!
You will actually get to touch and feel and smell and see hemp in it's many forms. Heck you might even come up with a brilliant hemp business idea while you're at the event!
So don't delay, take action in some way, from all the ideas in this post and help make a difference on the planet today!
Lastly, feel free to leave your comments or questions below about Hemp History, or Hemp History Week. We've LOVE your feedback!