Find YOUR LOCAL Hemp History Week Event
Welcome aboard the hemp-train… of thought that is.
Tyler Hemp coming at you! Your hempthusiastic, hemptrepreneurial HOST, here to HEMPOWER your HEMPISPHERE – because it's HEMPortant!
Get out your pen and paper boys and girls, you might wanna jot down some crucial dates and info during this hempisode!
Thank you… for tuning in to HempAware Radio today!
It's May 9th, 2017 as we're broadcasting this hempisode…on the upper Sacramento River in the Trinity Mountains, of Northern California.
You may be listening to a recorded version of this – either way – thank you for your awareness & time.
HempAware Radio is dedicated to putting hemphasis on what's most hemportant – to YOU!
What is YOUR DREAM, YOUR PURPOSE YOUR MiSSION, what are you GOOD AT? What are you HERE to do?
No matter what it is that you do, WE'RE here to encourage you to:Do One Thing HEMP!
I sincerely want you to SUCCEED in your business and life, especially with the help of HEMP. The purpose of HempAware Radio is to assist you to overcome the challenges of our time.
We focus on many of the different aspects of the hemp movement and industry, and today is all about, Education & Celebration & Movement!
To help me hempower your hempisphere, I have very special guest, Nancy Metcalf Marketing Campaign Manager, from Dr. Bronner's Soaps. She not only plays a critical role in the success of Dr. Bronner's.
She also plays a crucial role in the SUCCESS of Hemp History Week!
We also have Lauren Berlekamp on the show.
Lauren, the Former National Event Coordinator for Hemp History Week, is also a massive contributor to the Hemp & Cannabis Movement, and is greatly involved with Dr. Bronners Marketing & Communications efforts.
She has been very well integrated with and helps get the message out there with regard to permaculture, she's also a huge seed saving advocate among other crucial roles that both of these lovely ladies play in supporting our Earth and Humanity.
Before we get started, if you have any challenges you're working through with hemp that you need help with – or if there is a topic you'd like me to cover on HempAware Radio – send a message to support (at) hempaware.com and we'll do our darndest to make you hempy…I mean happy… ;-D
Welcome aboard HempAware Radio!
Tyler Hemp's Notes from the show:
How was Hemp History Week originally birthed 7 years ago?


2010 – Initiative of HIA & VoteHemp, Living Harvest, Nutiva and a few other major Orgs.

The original purpose of HHW was to Distinguish Medicinal or Recreational Cannabis from Hemp
Retail: Stores

Food, Clothing, Skin & Body Care

GrassRoots Program

Benefits and uses of hemp
Represent HEMP in all 50 STATES

Digital Communications

Educational Materials & Resources
Tools to Host a HHW EVENTS
Plan Promote
Hand-outs
Instagram
Twitter
Facebook

Hemp in the MEDIA

​Print
Broadcast
Online News​
What would you say would be the BEST way to CELEBRATE Hemp History Week?
"Grow where you are planted."

Do a Hemp Spring Planting in your area.
Connect with and educate farmers.
Work hard to lobbying. Get signatures. Talk to Representatives.
Sensible Hemp Policy

The goal is to separate hemp from Controlled substances act…
Call Legislators.

Make Hemp FOODS & have a party and educate yourself!

​Hemp Pesto
Smoothies

Get a group of friends together, work with hemp products and teach each other about what you know about hemp.
Hemp History Week Twitter Party | June 5th 5PM PST, 8PM Eastern

Experts answering questions.
Technology
Nutrition
Going to be GIVEAWAYS during live tweet party
Take Action TODAY on VoteHemp.com
June 1st & 15th – Giveaway

Lucky 10

ANYTIME OF YEAR you can engage
Attend an event!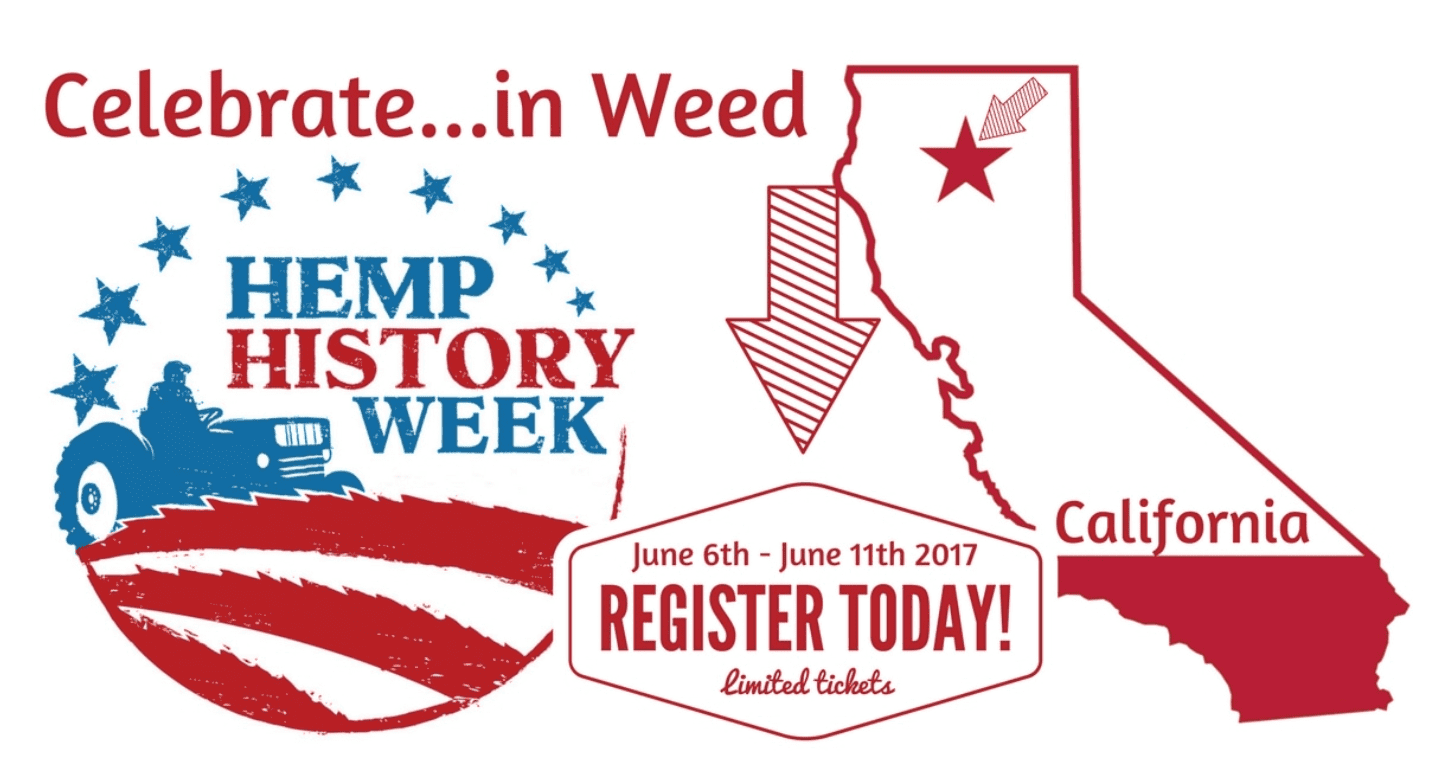 ​What would you say are some of the most recent Hemp History Making moments that have occurred?


2012 David Bronner, Cosmic Engagement Officer

Got Arrested Making History
Pressed Hemp Oil
Locked in Cage – calling Obama to pass Hemp Farm Bill

Leister Dewey – paper from trees to HEMP!!!

Demonstrated the viability of industrial hemp.
He grew hemp where the Pentagon sits today!
What are some of your FAVORITE Hemp Historical Facts or stories?
​
The NEW LAW 1619 – SEttlers HAD to grow HEMP – for FOOD SHELTER & CLOTHING.
Canvas – Cannabis Pioneers – travled in canvas covered waggons.

Withstand the atlantic

Dogan – Siruis,
Sacred Math in Cannabis
Compbusted Cannabis – Carbon Nano
Who are some of today's TOP Leaders & Supporters in the HEMP Movement?

Pressure on Policy Makers
The Hemp Industries Association
Carve out the message on focal points of WHAT POLICIES need to be changed.
Living Harvest
And many other amazing supports you can find here.