A lovely couple (Rebecca & Jim) out of Batavia, Illinois are the owner operators of Spring Valley Lodges where they're making canvas tents for reenactors. Most of their customers portray the 1700's through the mid 1800's. Up until recently, they only supplied sisal-based ropes to support their customer's tents.
They are a small business and always on the look out for a better quality product that is affordable and they recently started looking for a source of Hemp Rope as it is "period correct" for their time periods and YES, that matters to some of their customers.
Here are a few tidbits that Jim & Rebecca found over the years regarding hemp's history...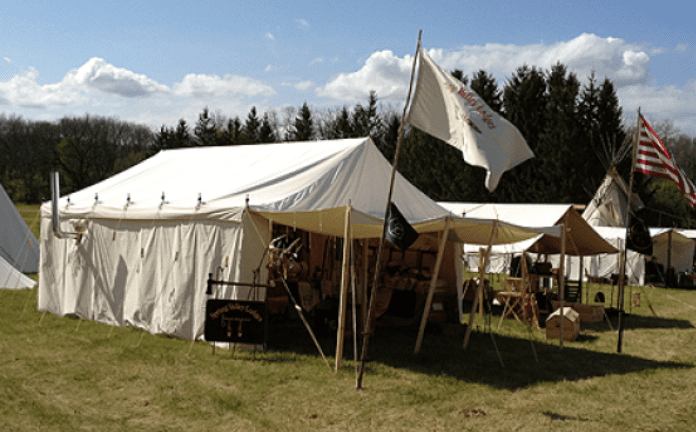 Thomas Jefferson actually had to smuggle hemp seeds from China to France and then to the colonies. Like us at Spring Valley Lodges, he was looking for a better product.
He crossbred these varieties and designed a new brake for crushing the stalks more efficiently therefore producing a better yield per acre of land.
Virginia farmers of our Early Republic were compelled by Patriotic duty to grow hemp and were even allowed to pay their taxes with their crops.
America's oldest Naval Ship, ("Old Ironsides") The USS Constitution, in the Boston harbor required more than 120,000 pounds of hemp to rig the ship with rope and sail.
While George Washington's Campaign Oval Marquee was made of linen fabric, it was held up by using hemp tent ropes that were just over 1/4″ thick. Photos can be found of this tent and there is more information here: www.facebook.com/FirstOvalOffice
Enjoy their website and feel free to ask them any questions that you might have, and especially contact them if you are needing some hemppen reenactment pieces!
www.springvalleylodges.com